by Dr Capell Aris, PhD from The Telelgraph
Last year, the Biden administration set an ambitious new goal for the USA: to deploy 30 gigawatts (GW) of offshore wind capacity by the year 2030, increasing US offshore capacity more than seven hundred times over. The UK already has 15 GW of offshore wind, more than 300 times as much as the USA: and our experience should be a terrible warning to Americans.
The UK's electricity prices are the highest since records began in 1920 and are now amongst the highest in all Europe. One reason for this is obvious: slightly less than half our electricity comes from gas-burning Combined Cycle Gas Turbines (CCGTs) and gas now costs £90 per megawatt-hour (MWh), nearly five times higher than normal. CCGTs are cheap to build (around £650m per GW) and operate. In normal times they would generate electricity at a total cost of £40 per MWh. That's now risen to nearly £150/MWh, thanks to Vladimir Putin and his impact on the gas market.
But that's not the whole story. The other reason why British electricity is so expensive is because we have so much wind power: particularly, so much offshore wind power. Bad though the current situation is, we would be an even worse state if we had built even more offshore wind, as the British government plans to.
As an example, the offshore wind farms Hornsea Two and Moray East were completed in 2022 with capital costs of £2.77 billion per GW and £2.75bn/GW, more than four times the cost of CCGT capacity. They're expensive to maintain, which is not surprising since offshore windfarms have all their many generators mounted at the top of 200-metre tall masts far away from land. Estimates of maintenance costs are as high as £200m per GW installed, per annum. The nominal cost of offshore wind generation is £170/MWh – noticeably higher than that for CCGTs, even in these dire times of high gas prices.
The other factor to bear in mind is that not only is wind capacity extremely expensive to build, wind farms do not deliver anything like their rated capacity over time. This is bad news for the customer, because the higher the capacity factor – that is, the higher the percentage of the rated capacity the powerplant actually delivers over time – the cheaper the energy. In 2022 the UK's onshore and offshore windfarms operated with a capacity factor of 33 per cent. In 2021 it was only 29 per cent.
It gets worse. Like most other renewable generation technologies, wind power is unpredictably intermittent and highly variable. Also, since wind turbines are not synchronously connected to the grid, they provide no "grid inertia" – more on that shortly. Wind turbines cannot be asked to deliver energy when it is required, and their output changes rapidly. These failings must be mitigated and costed, and users have to pay for these costs on top of the price of the electricity.
To read the full article, go to The Telegraph.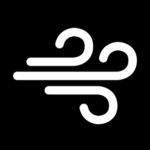 Wind Concerns is a collaboration of citizens of the Lakeland Alberta region against proposed wind turbine projects.