from Kevin Yarr of CBC News, August 28, 2023
For them to not be operating at a profit is shocking. —Peter Evan-Baker
With energy production at the Hermanville wind farm in eastern P.E.I. going from bad to worse, the provincial government has decided to make repairs itself, despite the fact it has a warranty.
The 10 turbines at Hermanville became operational in 2014 with a 15-year warranty. Under that warranty the P.E.I. Energy Corporation has been receiving millions of dollars from Nordex U.S.A. in lieu of lost producti
But the problems are about more than money. The wind farm is an important piece of the province's plan to reach net zero carbon emissions.
"Our priority is to make the windmills work so that we can have the renewable energy on the grid," said P.E.I. Energy Minister Steven Myers.
"There's a plan that's been approved to fix them… and get them back working to 100 per cent."
The P.E.I. Energy Corporation's most recent annual report showed megawatt-hour production from the turbines in 2022-23 was down to just 35 per cent of the farm's output in its first year of operation.
The annual report said the warranty provider had been working to fix the turbines, but more recent numbers from the government show problems have grown worse. In July production was 942 MW-h, about 10 per cent of monthly production in its first couple of years of operation.
The province has now decided to take charge of repairs itself.
"We're footing the bill up front," said Myers. "It's $10 million, but there's a whole legal component that hasn't been completed yet so we'll have to wait and see how it all shakes out."
A statement from the Department of Environment, Energy and Climate Action on Monday gave details of what repairs are needed, with the first phase of work taking place from the end of August until December.
"A significant issue is the main bearings. One has failed and four others are at risk," the statement said.
As well, "blades, gearboxes and main shafts will be taken down so that the main shaft can be replaced and blades can be repaired. Turbines undergoing repairs will look odd with all three blades removed for extended periods of time with some main shafts being sent away for refurbishment…
"Phase 2 is planned for the summer maintenance season of 2024 when winds and temperatures are better for blade repairs and crane work."
The original cost of the wind farm was $60 million.
Developing wind energy is still considered a risky venture, said Myers, and that's why the provincial government got involved in the first place, because private developers were not prepared to take on that risk.
Losses, and More Losses
As reported by CBC,1 last year, Hermanville operated at a financial loss for the first time ever, as electricity production dropped to roughly a third of what it was when the wind farm first opened.
Auditors warn production has fallen off even more since the start of the current fiscal year, and that they will continue to fall, leading to a further loss of revenue.
On top of that, compensatory payments from the company under contract to maintain the wind farm have almost run out.
The tower for each turbine stands 92 metres tall. The diameter of the blades is 116 metres.
"For them to not be operating at a profit is shocking," said Green MLA Peter Bevan-Baker regarding the situation at Hermanville.
Bevan-Baker said he would bring the issue forward at a planning meeting of the province's Standing Committee on Natural Resources and Environmental Sustainability on Thursday.
He said he would urge the committee to call witnesses to explain what went wrong at Hermanville, what the plan is to fix things, "and what government is planning to do to make sure that Islanders are not stiffed with the cost of this."
Footnotes
cf. ca.news.yahoo.com[↩]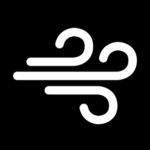 Wind Concerns is a collaboration of citizens of the Lakeland Alberta region against proposed wind turbine projects.