The documentary Down Wind exposes how Ontario's green energy dream turned into a nightmare for rural residents forced to live among towering 50-storey turbines. We hear searing, personal stories of people experiencing mysterious health problems, insomnia, depression, even thoughts of suicide; their lives turned upside down, some forced to evacuate their homes, by the constant noise and vibrations given off by the massive wind turbines. The documentary also reveals the staggering economic costs of these wind farms to taxpayers with huge subsidies going to big wind corporations and a handful of host landowners.

I have already spoken with Lakeland residents who are reeling, knowing that projects slated for this area in 2024 will bring the same consequences to their quiet rural properties. The effects — documented around the world, and not just Ontario — will be felt throughout the region with loss in property values, environmental hazards, division between neighbors and arguably the destruction of one of the most beautiful areas of Alberta outside of the Rocky Mountains.

How could this be happening? Listen to the disturbing experiences of our Eastern neighbors, coming soon to a farm near you…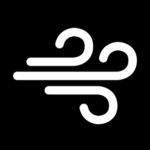 Wind Concerns is a collaboration of citizens of the Lakeland Alberta region against proposed wind turbine projects.