What is certain is that the entire beautiful river valley surrounding Elk Point will be changed forever — if these projects move forward. But worse than that, many residents are directly in harm's way, not to mention the environmental costs (see Jeopardizing the Lakeland: Turbines). So why are wind companies seeking to erect these in populated areas as opposed to vacant tracks of land?

The answer is simple: money. Elemental Energy can avoid the usual costs of building roads, new lines, etc. by tying into existing substations and transmission infrastructure. The problem is that they are doing this at the expense of people's well-being, property values, and the beauty of the entire region. More than one landowner has exclaimed, "Who do they think they are? What gives them — and literally a handful of landowners — the right to jeopardize my family and property?" That is the question that has resonated around the world wherever these turbines have invaded residents living near them.
We are determined to do everything we can, including using legal avenues, to stop these projects from going up among densely populated regions where many have lived for generations. Just move it. Move the projects away from people. Period.

The following maps tell the story… but wait. Don't see your farm or home on this map? Don't assume these projects won't come your way. Read: How Do You Know?


Elemental Energy – Northern Valley Proposed Wind Turbine Siting Areas
The following map shows the proposed wind project circled in white (approximate).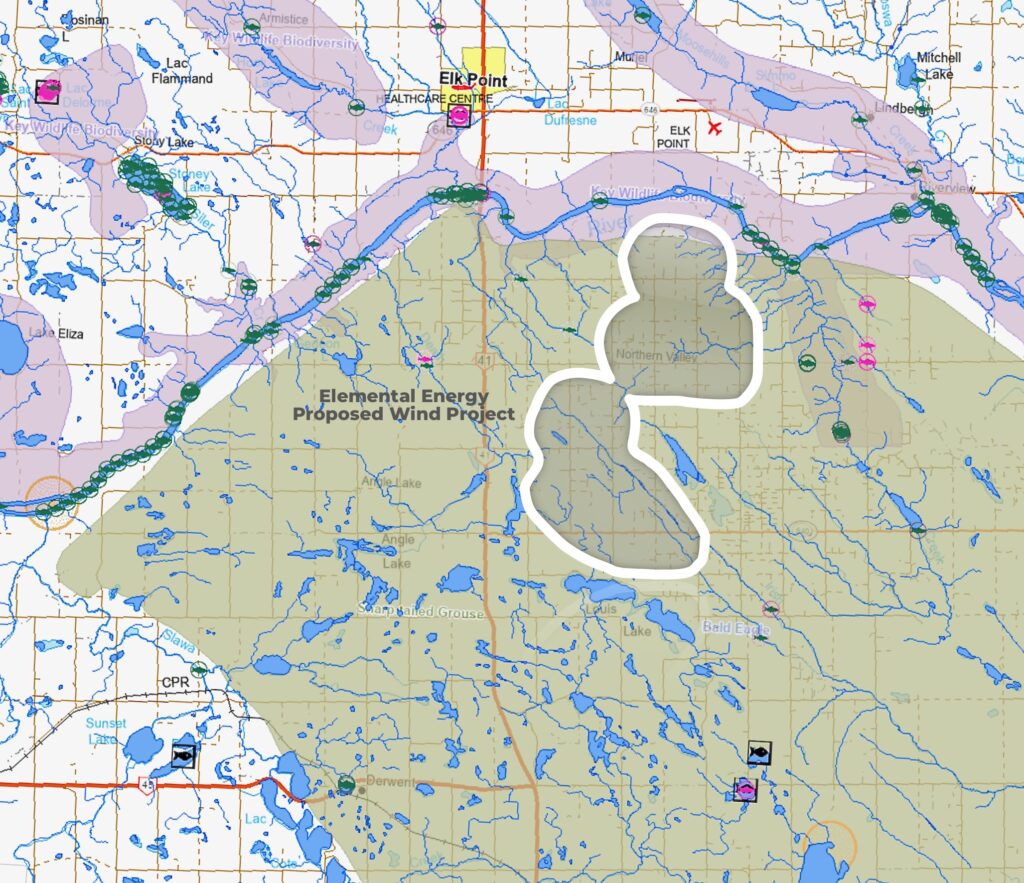 The follow map is provided by Elemental Energy showing where proposed turbines would be sited. This area is southwest of Elk Point south of the North Saskatchewan river.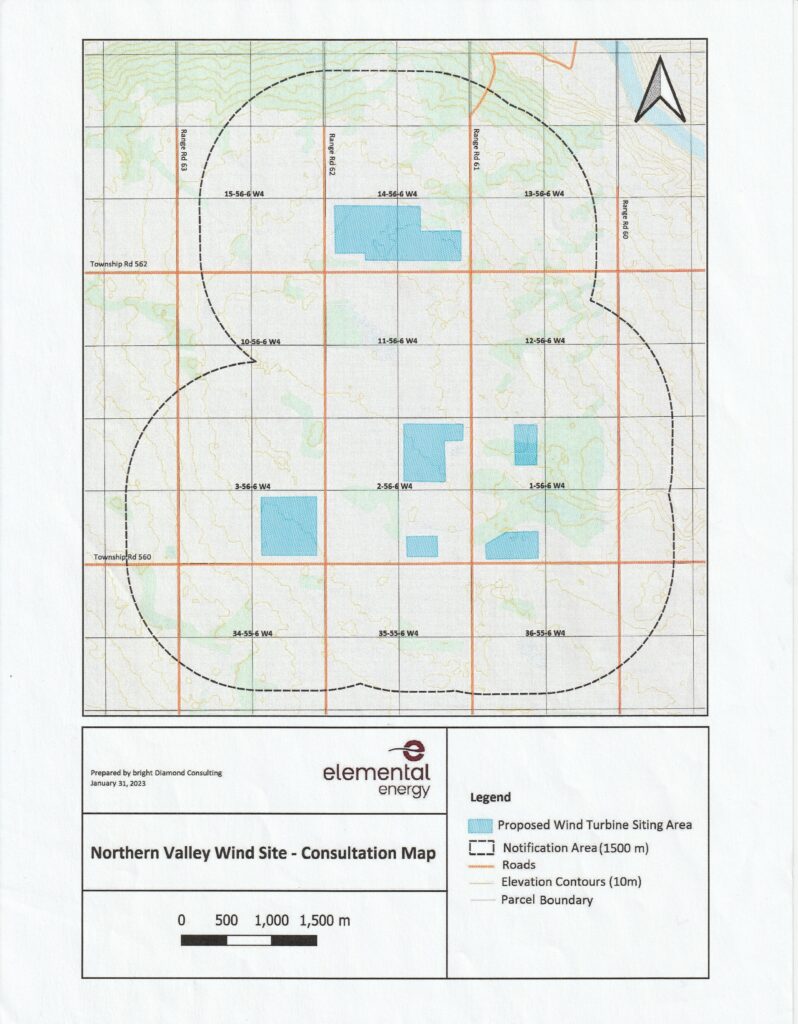 The following map corresponds to the above showing who the landowners are that are hosting the proposed turbines for the Northern Valley Project, and those who are more directly affected: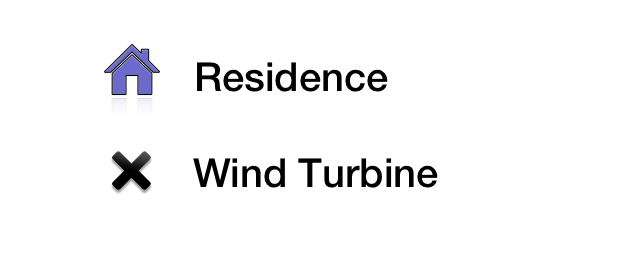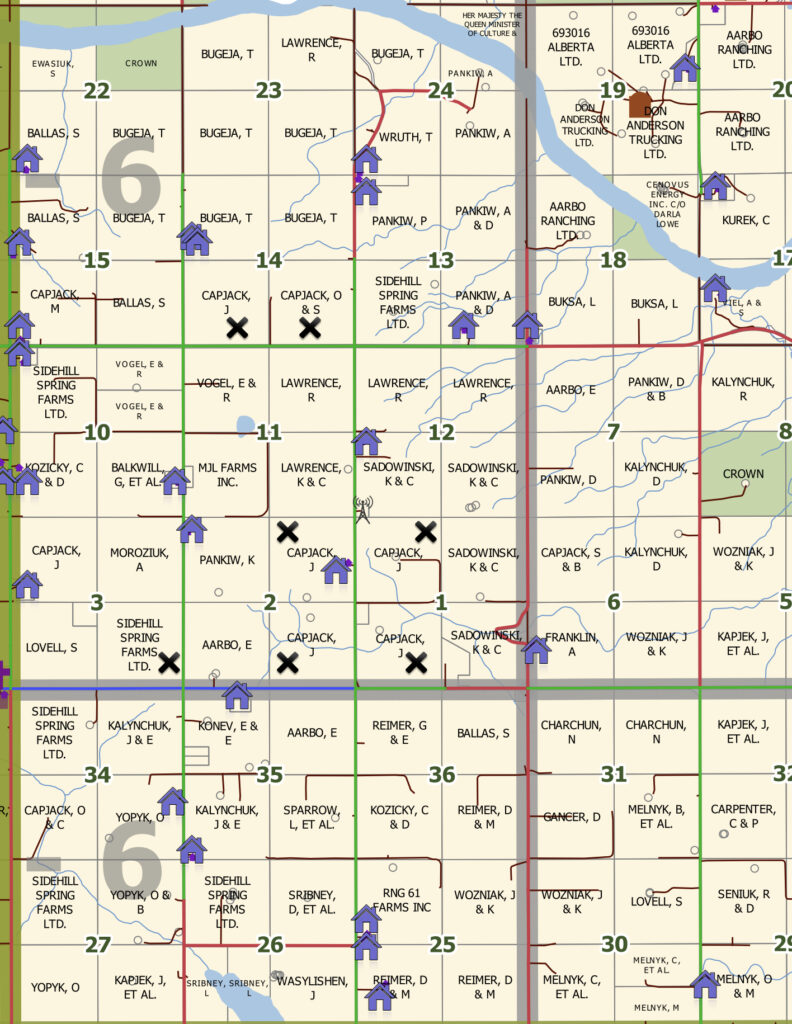 The following three maps are part of the Northern Valley project: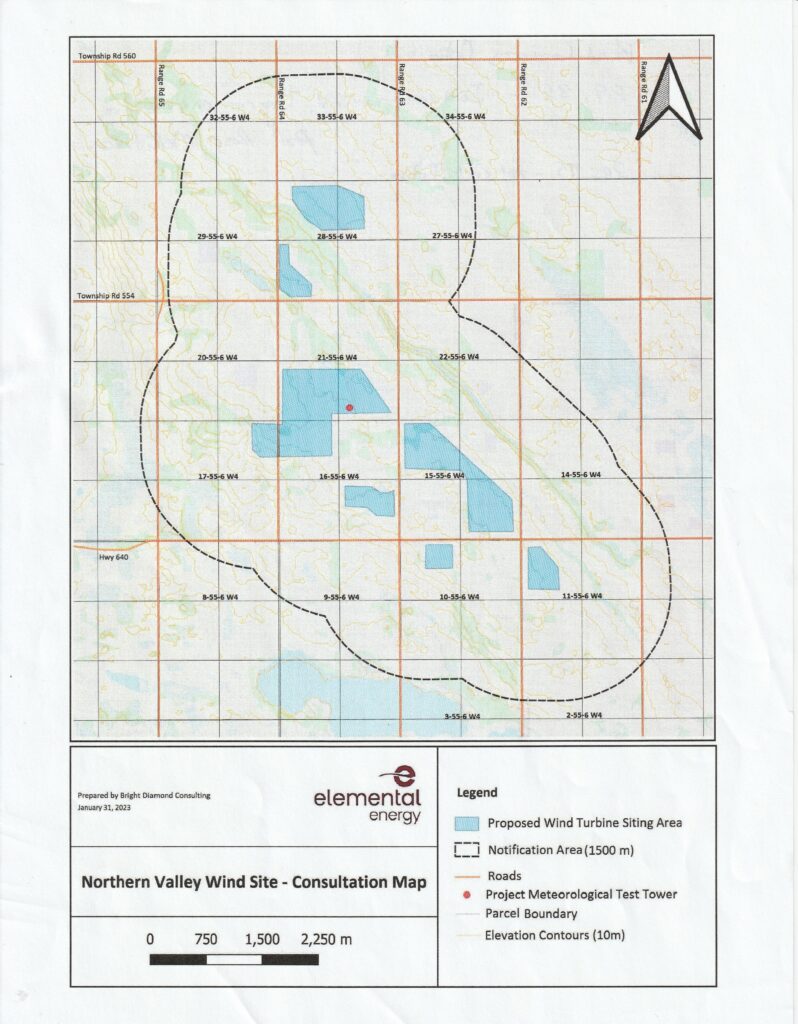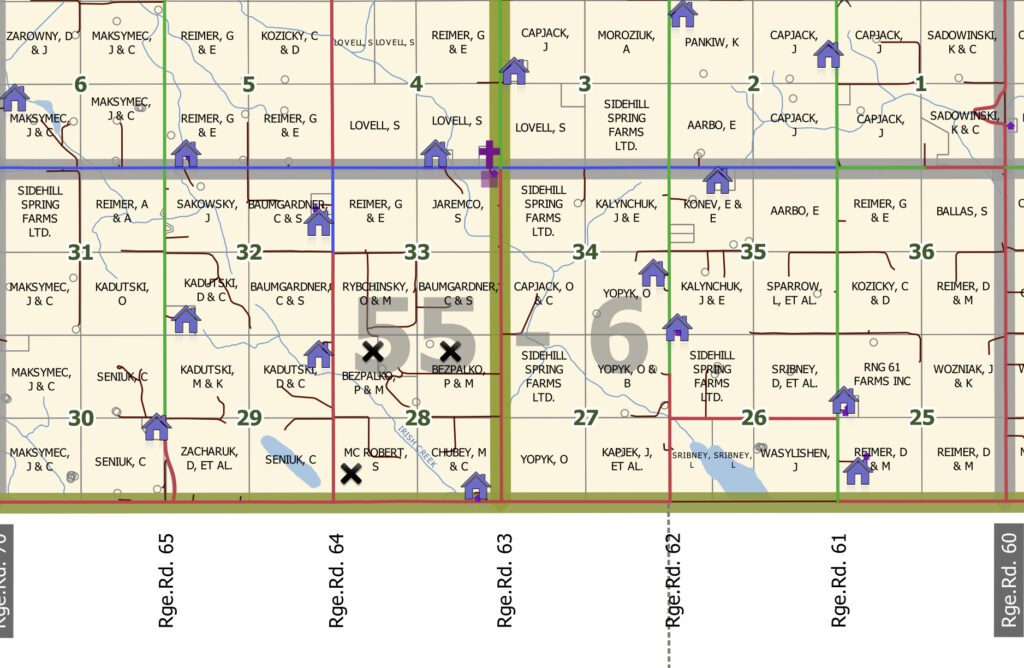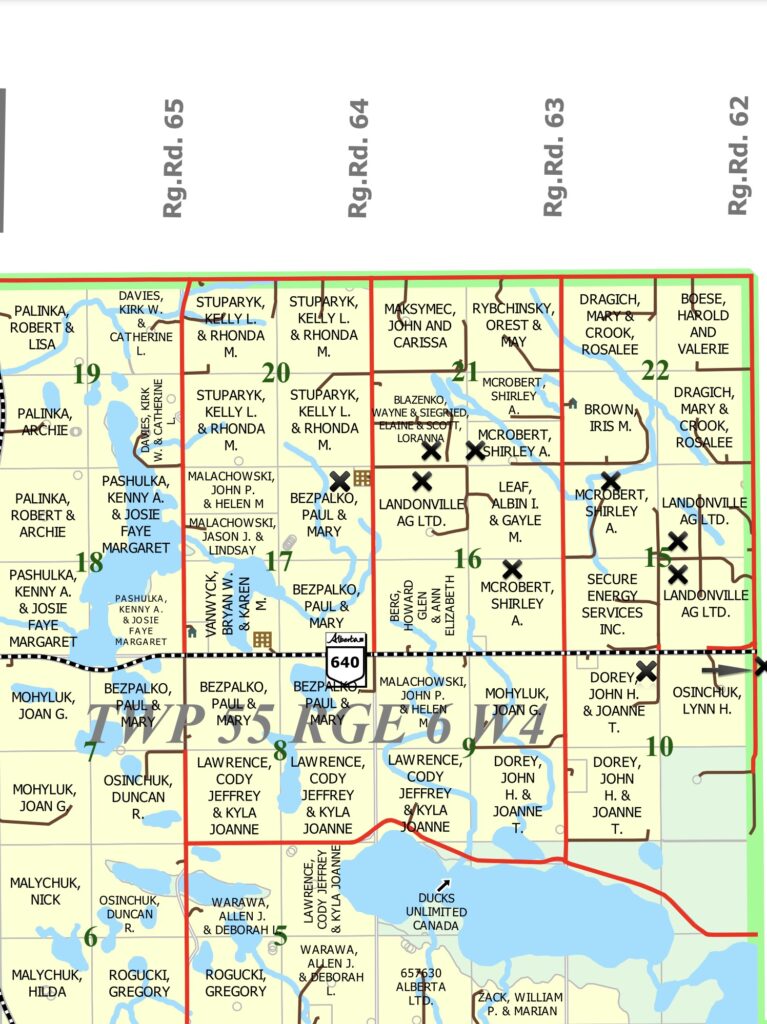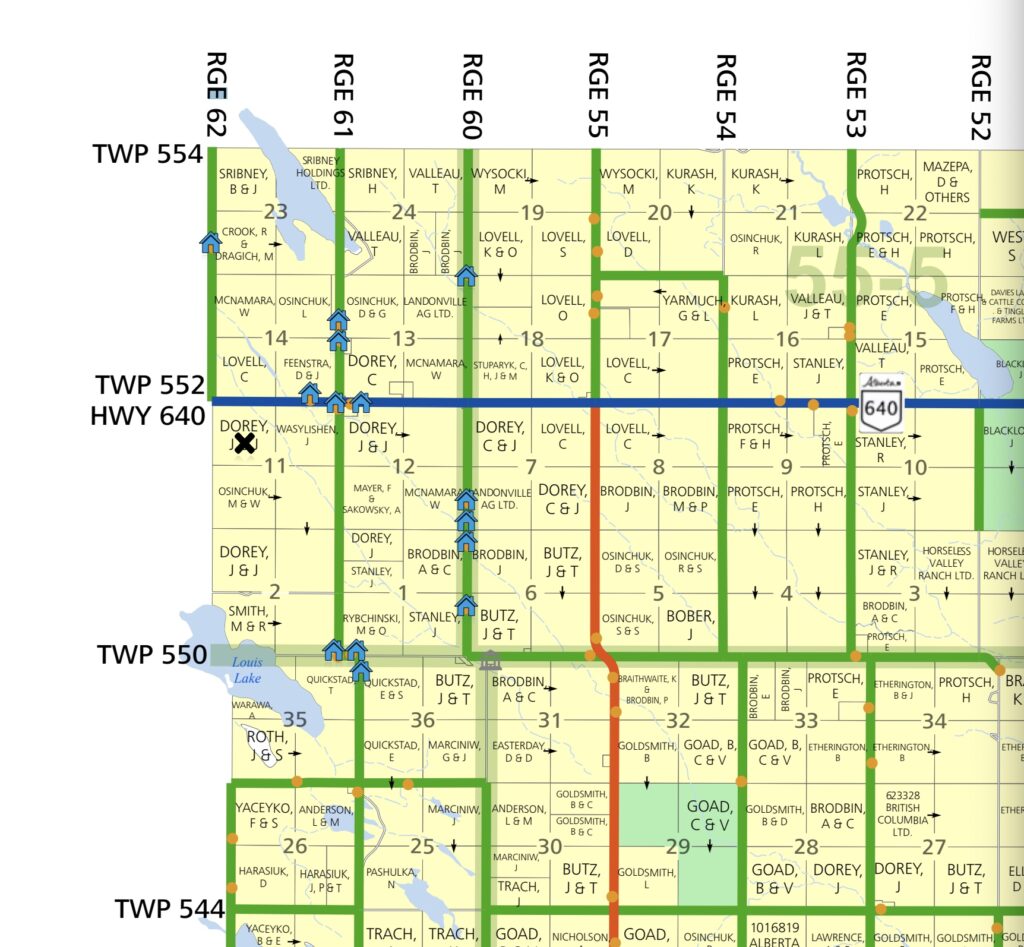 The following is a revised map from Elemental Energy (July 2023) showing 17 turbines: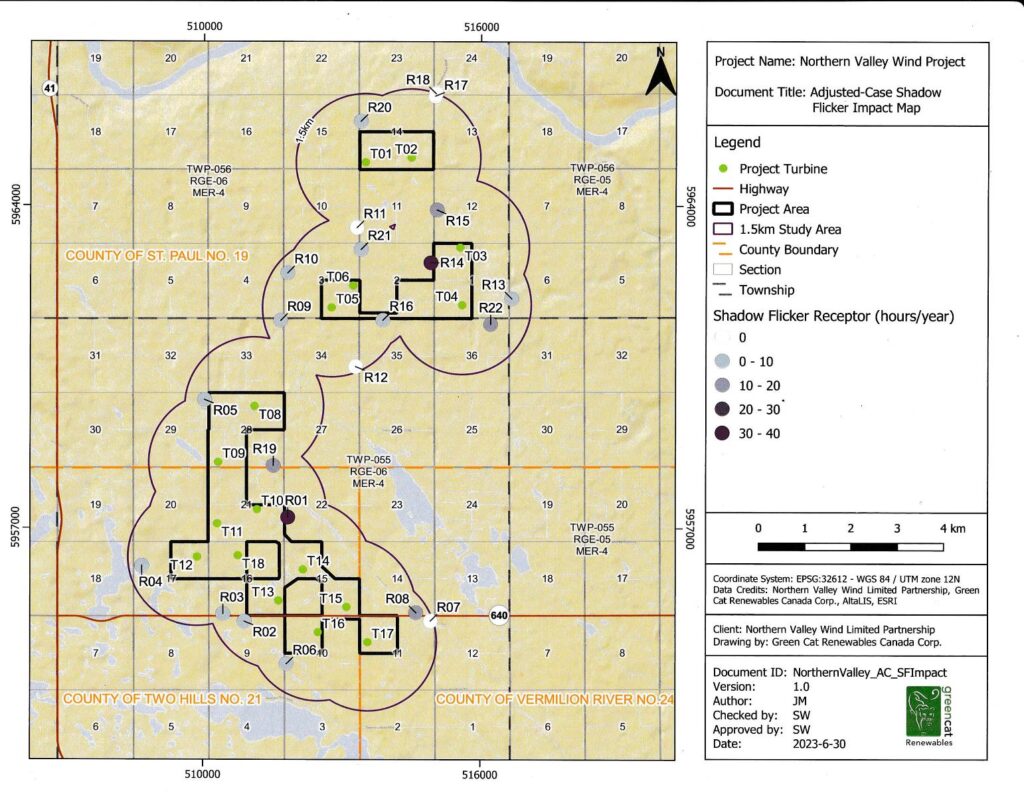 Northland Power – Pihew Waciy Wind Project (Update: Now Cancelled)
The following map is provided by Northland Power of the Pihew Wacy Wind Project just north of Elk Point, Alberta and directly west of Kehewin Lake. It is a satellite view of where their 200m (656ft) wind towers will be placed.1 Many residents in this populated rural area are well-within the known range of documented health hazards. 2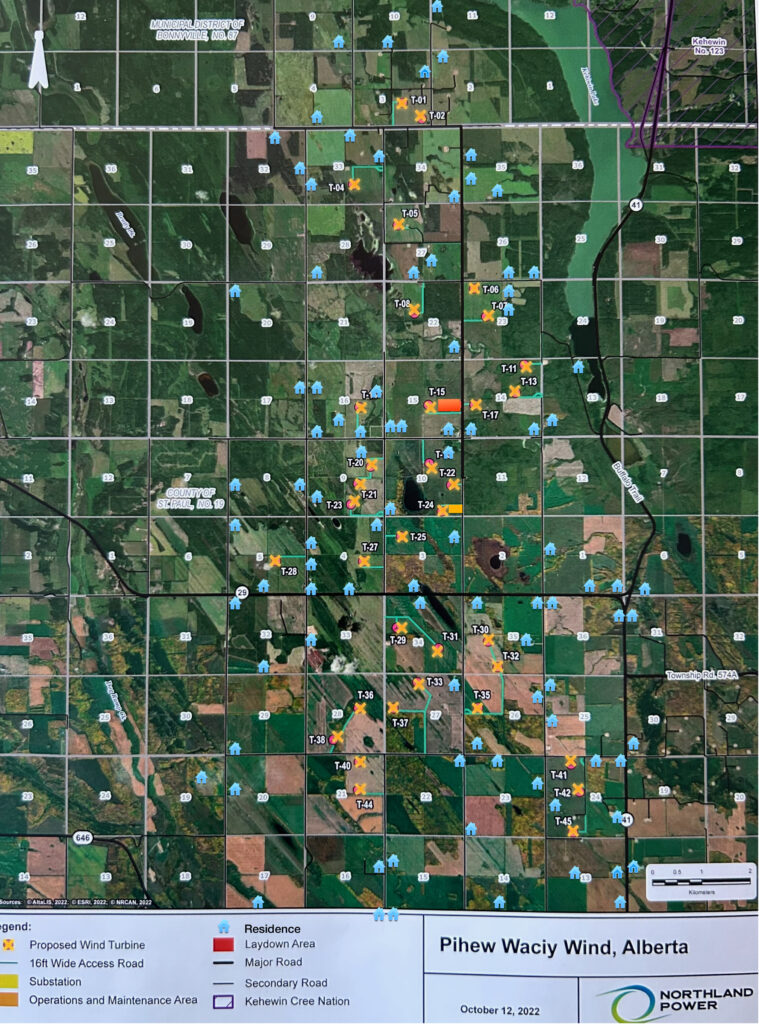 The following map identifies the landowners hosting the towers, and those more directly affected by the Pihew Waciy Wind Project. (Use cmd + on your keyboard to zoom into the map)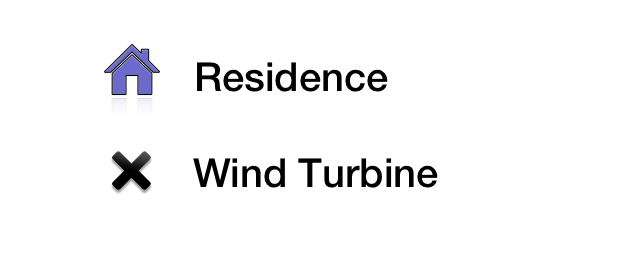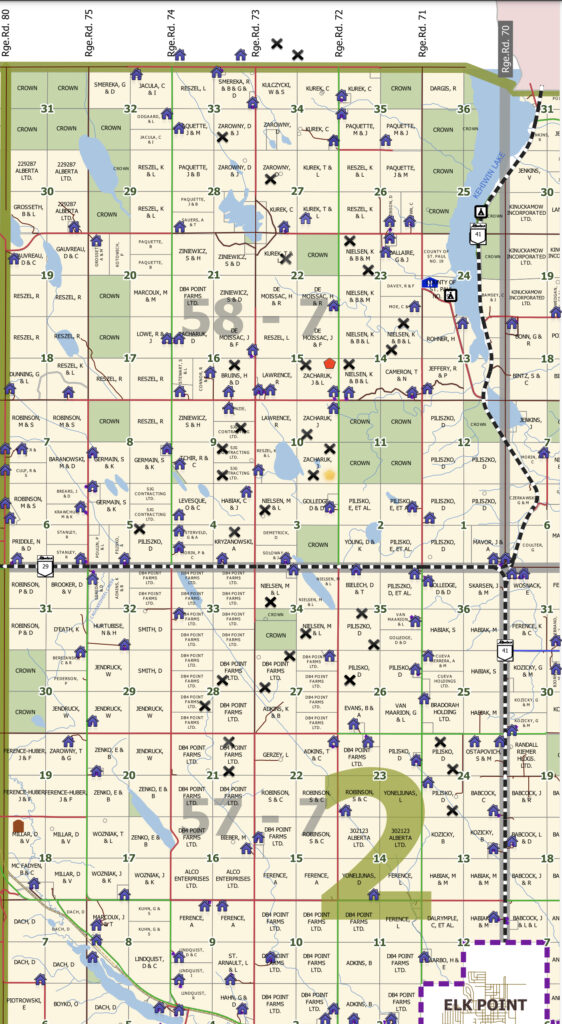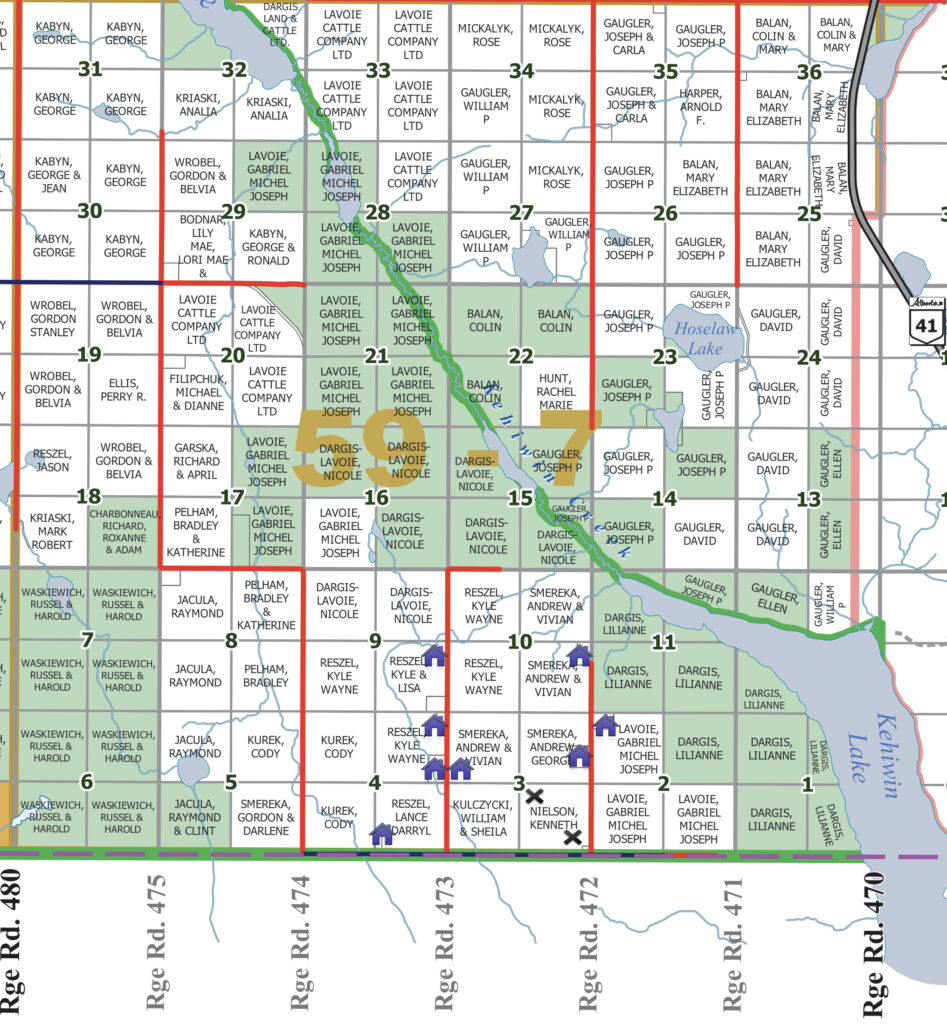 Footnotes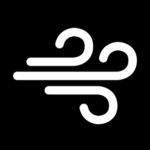 Wind Concerns is a collaboration of citizens of the Lakeland Alberta region against proposed wind turbine projects.