Just days after Wind Concerns called for the Alberta Government to enact a moratorium 'on environmentally and economically harmful "renewable" projects such as industrial wind and solar plants', a "pause" in renewable energy approvals was announced today.
Starting Aug. 3, the Alberta Utilities Commission (AUC) will pause approvals of new renewable electricity generation projects over one megawatt until Feb. 29, 2024, and review policies and procedures for the development of renewable electricity generation.

Press release, Alberta government, August 3, 2023; alberta.ca
According to the press release, "This approach is in direct response to a letter received from the AUC and concerns raised from municipalities and landowners related to responsible land use and the rapid pace of renewables development."
Alberta voters are finally being heard.
The pause in approvals comes on the heels of a stunning public meeting on July 24, 2023. Vancouver-based Elemental Energy refused to answer serious concerns and questions of Northern Valley residents potentially affected by their wind project. The exchange was documented by Wind Concerns here, and gained media attention.
"I think this is precisely the kind of shenanigans that the AUC wants to review where you have landowners and municipalities alike being steam-rolled by energy corporations taking advantage of Alberta's current regulations," says Wind Concerns Editor in Chief, Mark Mallett. "And the outcomes have been ugly: divided communities, permanent environmental damage, ambiguous reclamation responsibilities, and increasing harm to our economy. The fact that electricity costs are soaring right now is a pretty good indication of how well the green transitition is doing for the province."
Indeed, Premier Danielle Smith recently blasted the former NDP administration for hastily shuttering the province's reliable coal industry and opening the door to inconsistent energy sources such as solar and wind. When asked by a reporter about Alberta's soaring energy rates, the Premier quipped:
This is what happens when ideology runs the power grid.

Premier Danielle Smith, Press conference, July 28, 2023, CPAC; What Happens When Ideology Runs the Grid
Nathan Neudorf, Minister of Affordability and Utilities, is more optimistic.
We are proud of our leadership in responsible renewable energy development and we are committed to its continued growth. This approach will provide future renewable investments with the certainty and clarity required for long-term development.

Press release, Alberta government, August 3, 2023; alberta.ca
He told CBC News, "We hope [the inquiry] actually provides clarity and transparency that we want these projects."1
"We will take Minister Neudorf at his word," says Mallett, "that the province and the AUC genuinely want to hear the concerns of landowners who are bearing the brunt of these projects, whether it's to their property values, serene views, and more importantly, health and welfare of themselves, their animals, and the wildlife around them. Wind Concerns has amassed years of research and studies that increasingly show that wind and solar are questionable sources of renewable energy, not only because they are unreliable, but because of their enormous impact on the environment. We are trying to 'save the planet' while wrecking it, and I think the AUC has finally acknowledged this."
"We're all for clean energy — who isn't? — but it has to make environmental and economic sense."
The six-month moratorium on approvals was initiated after the AUC, an independent regulatory body, wrote the Alberta government requesting a pause.
Participants in our public hearings have increasingly raised concerns about the impacts and pace of renewable generation development.

Carolyn Carolyn Dahl Rees, chair, Alberta Utilities Commission; Press release, Alberta government, August 3, 2023; alberta.ca
Raising concerns over the use of "high-value agricultural lands and the lack of mandatory reclamation security requirements for power plants," Dees lamented that "the AUC's case-by-case application process for new power plants is ill-suited" to address the broad concerns and policies of the various stakeholders.
"To their credit, both the AUC and the Alberta Government are taking seriously the concerns of Albertans that have been raised this past year," says Mallett. "Now, it's time to make changes that make sense, and I think we have the right Premier at the helm to do that."
Footnotes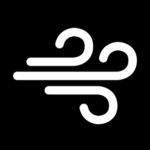 Wind Concerns is a collaboration of citizens of the Lakeland Alberta region against proposed wind turbine projects.