After a long hard-fought battle, residents of the Elk Point Lakeland region scored their first decisive victory against the wind turbine industry.
Northland Power (NP) announced on March 16, 2023 that the Pihew Waciy project north of the town would be terminated. Project Manager Liam Reed of NP spoke directly with Chris Habiak, coordinator of PAT (People Against Turbines) and a landowner near Elk Point. Reed noted that their reasoning included a "lack of wind". In a letter to landowners, Reed also stated that NP was unable to find "environmentally tenable and economically viable solutions to reduce the expected environmental impacts of the proposed project." This, after Alberta Environment and Protected Areas (AEPA) handed NP their report.
Now, Elk Point area residents are turning their energy toward the proposed Northern Valley project by Vancouver-based Elemental Energy in order to stop that wind farm from proceeding in the highly sensitive, populated and recreational region. It's hard to imagine that wind velocities are any different on the south side of the river. What is certain, is that the human, animal, migratory, and environmental impacts will be much the same.

To voice your concerns to Elemental Energy and ask them to cease and desist, contact Development Manager Liam Wolfe at [email protected]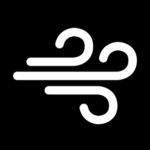 Wind Concerns is a collaboration of citizens of the Lakeland Alberta region against proposed wind turbine projects.