So, you've looked at The Maps and breathed a sigh of relief that current wind projects aren't that close to you. But don't let your guard down just yet. Recent studies show that the entire town of Elk Point is well within the zone of being affected by a wind project, if it goes ahead in the Northern Valley (see Turbine Sickness: How Far Away is Safe?)
Furthermore, establishing the first wind turbine project is only the beginning. If you look at wind farms throughout Canada, you'll discover that most of them have already expanded or are slated for expansion. Why? Because energy companies don't necessarily want to start all over again in other areas, build new roads, new infrastructure, etc. If they can simply tap into what they've already built — voila. The problem is that, when these are built in residential rural areas with farmhouses and acreages, hundreds of people are affected: everything from the depreciation of their property values,1 loss of beauty, to sadly for some, devastating health consequences (see Jeopardizing the Lakeland: Turbines). Consider this YouTube comment from someone who has gone through this very thing: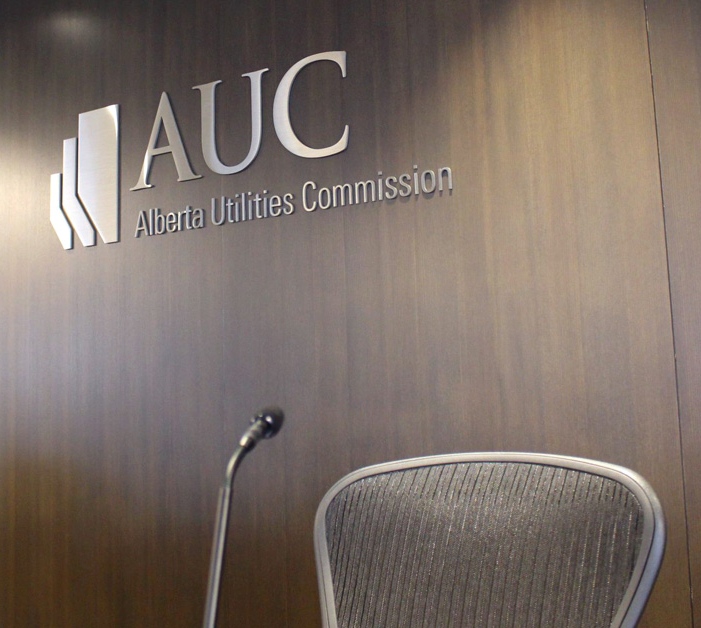 This is why we say to the Alberta Utilities Commission (AUC) and these wind energy companies: Just Move It. Move these projects away from people, from recreational areas, and into places that will be the least invasive and do the least environmental damage — if that's possible. Sadly, the AUC, an independent quasi-judicial body, has shown they are not very concerned about the impact on individual homeowners. In fact, entire villages seem helpless against the wind energy projects juggernaut.
In Southern Alberta, the Lomond Opposing Wind Projects group representing 165 landowners, five companies, and the Village of Lomond, lost their battle against a major wind farm in Vulcan County. "While a landowner in Alberta may be faced with situations where development (industrial or commercial) nearby may result in their property being devalued, this is a risk borne by all landowners in general," the AUC was reported saying by CBC News. "In these circumstances, the potential for one person's property to devalue does not generally override or sterilize the ability for their neighbouring landowners to choose how to lawfully use their land."2
But how lawful is it to jeopardize the health of your neighbor when the consequences are now known, documented, and acknowledged by a court of law?3
Yet, if your neighbor wants to stick a 656ft tower a few hundred meters from your home, the AUC essentially says, tough luck. Hence, the most pro-active thing you can do as a community is to make it known among neighbors — before wind energy companies sweep in — that you do not want these projects in your backyard. Organize yourselves as neighbors; be vocal; stand your ground.
While the courts have not been entirely in favor of the victims of these projects, a recent judgment of a French court of appeal determined that a change in the state of health of residents close to wind turbines is litigous. While not binding in Canadian law, it is an international precedent and one that recognizes what thousands of people around the world have complained about in terms of real-life health consequences:
…the clerks who live in the vicinity of 6 wind turbines were right and determined that the operation of the turbines at a distance of 700 m to 1300 m led to health problems . The court found the typical symptoms: headache, painful pressure on the ears, dizziness, weakness, tachycardia, tinnitus, nausea, nosebleeds and insomnia. After a corresponding examination, the Court of Appeal stated in its judgment that the Kleigers suffered from the so-called "wind turbine syndrome", which can be traced back to low-frequency noise and infrasound. It awarded them a claim for damages of €128,000.

November 8, 2021; theconexxion.com; cf. September 7th, 2022; windaction.org
Perhaps the tide is turning and these energy companies (and your neighbor who doesn't care what you think) will not be able to do whatever they please in your backyard.
How do you know your farm isn't the next to fall under the shadows of the next wind project? That's why those in the Elk Point and St. Paul area need to demand that these energy companies take their projects out of residential areas. Tell them to just move it.
Footnotes
cf. wfmj.com/story/48483748/columbiana-county-bans-big-solar-wind-farms-in-four-townships-ban-sought-in-seven-more-communities[↩]
"Landowners lose battle over southern Alberta wind farm but still consider it a win", Feb. 18, 2022; cbc.ca[↩]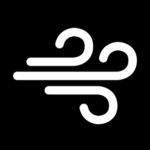 Wind Concerns is a collaboration of citizens of the Lakeland Alberta region against proposed wind turbine projects.