Japan has made endangered birds a priority over wind projects, which have been devasting many at-risk bat and bird species around the globe. We urge the Alberta Government and its regulators to follow suit, especially concerning the proposed wind project along the North Saskatchewan River where the endangered Whooping Crane makes its summer grounds….
The following article is by Yuya Iwasaki / Yomiuri Shimbun Staff Writer for The Japan News
The central and local governments have suspended a number of wind farm construction projects over concerns about the protection of endangered birds.
Japan is currently pursuing wind power as a source of clean energy with an eye on reducing carbon dioxide emissions, but fears have also been voiced over wind turbine strikes on rare avian species.
There have been many cases in which imperiled birds of prey — including golden eagles and mountain hawk-eagles — have been killed in bird strikes both domestically and overseas, giving rise to the key issue of balancing decarbonization and the preservation of important species.
Full-scale review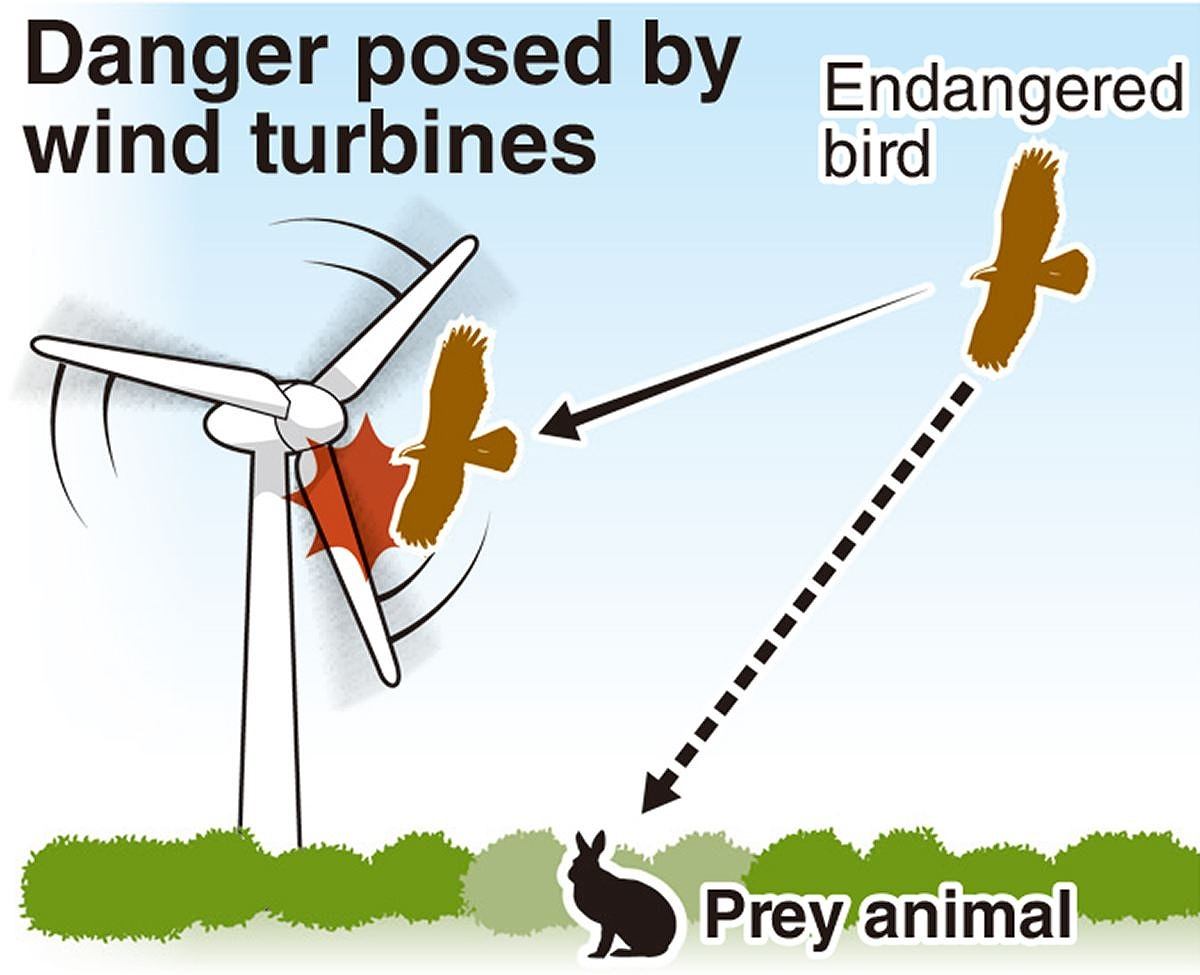 In May, the Economy, Trade and Industry Ministry asked Green Power Investment Corp. to "drastically review its business plan" for a wind power generation facility in a mountain forest straddling Shiga and Fukui prefectures, citing "concerns over the impact on golden eagles." The ministry noted that mountain hawk-eagles are "highly likely to collide with wind turbines."
The Tokyo-based company plans to construct 39 188-meter-high wind turbines across an 830-hectare site. According to the two prefectures, a draft environmental impact statement submitted by the firm in March 2022 — under the Environmental Impact Assessment Law — stated that golden eagles "do not live in the area."
However, according to a nature conservation group and other sources, there were two pairs of golden eagles and 11 pairs of mountain hawk-eagles living in the area at the time.
The Environment Ministry's guidelines on the construction of wind power facilities require that bird protection be considered when choosing locations. The guidelines also state that steps should be taken to prevent birds from colliding with wind turbines.
The Environment Ministry and Shiga and Fukui prefectures submitted an opinion letter to the economy ministry, claiming the company had not done enough to move its construction plan forward.
After receiving the letter, Green Power Investment told The Yomiuri Shimbun, "We will carefully study the recommendation and consider our next moves."
According to the economy ministry's website, the ministry made 61 recommendations relating to preparatory environmental assessment documents over the past five years. Of these, 47 related to projects that could endanger rare birds of prey, including in Fukushima, Shizuoka, Kochi, Kagoshima, Shiga and Fukui prefectures.
Although such recommendations are not legally binding, they likely make it difficult for businesses to obtain approval for construction projects if they fail to utilize concrete bird-strike countermeasures.
Read the full article here.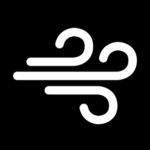 Wind Concerns is a collaboration of citizens of the Lakeland Alberta region against proposed wind turbine projects.