By Irina Slav – Aug 09, 2023 on oilprice.com
Back in June, the chief executive of Danish wind turbine major Ørsted said the British government needed to provide more financial support for the wind industry because of rising costs.
Then, Siemens Gamesa, the wind power unit of Siemens Energy, began issuing warnings about its business performance due to failures in the wind turbines it produced.
Last month, Swedish Vattenfall pulled out one of the biggest offshore wind projects in the UK. The utility cited soaring costs that made the project unviable.
Higher costs, technology problems, and persistent supply chain problems have turned into a triple curse for the wind industry, not without its own help: wind, like solar, has been marketed as much cheaper than alternatives. The latest news from the sector suggests the industry is only now remembering it also needs to make a profit in addition to wind farms.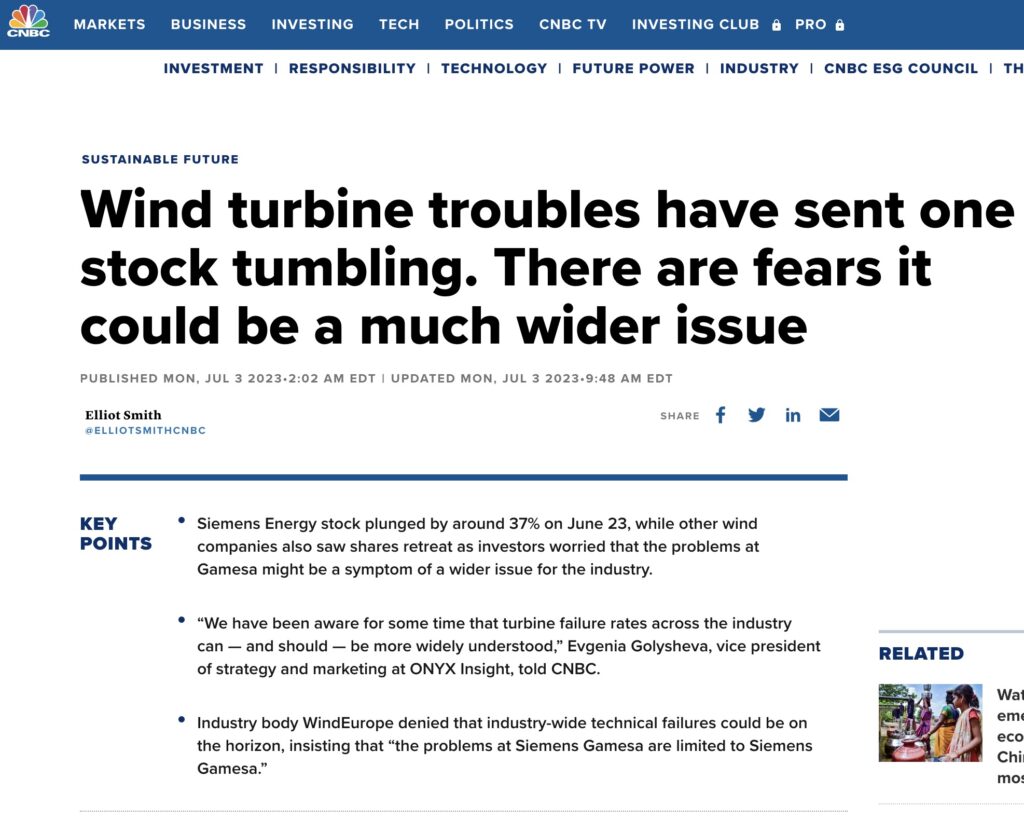 "If a project which is by far the biggest in the world, with all these opportunities, can only become investable after having worked intensively for a year with everything, it's hopefully also a stark reminder to the British government that something must change."
This is how the chief executive of Ørsted, Mads Nipper, put things when he complained the British government was not providing enough support for the company's projects.
The reason that Ørsted and other wind developers are unhappy with the British government is that it is offering them fixed prices for the electricity their wind parks will produce in the future. The reason the government—and European governments as well—is offering fixed prices is that wind is supposed to be cheap, and politicians need to bring their voters' bills down.
Yet costs in the wind power industry have jumped by between 20% and 40% since February 2022, the Financial Times reported in June. And the fixed price for wind-generated electricity sealed in government contracts before is no longer high enough for the developers to stay in the black.
"It is inconceivable that others are not having a difficult time," Ørsted's Nipper said at the time and he was right. Barely a month after he made his complaints speaking to the FT, the same outlet reported Vattenfall had quit the Norfolk Boreas project after it saw its costs soar by 40%.
"What we see today, it simply doesn't make sense to continue this project," Vattenfall chief executive Anna Borg said at the time. "It's important to invest only when our return requirements are met," she added. "With Norfolk Boreas, that's not the case any more."
While this was happening, executives from Siemens Energy predicted the company would probably manage to soften the blow from its wind turbine business and glide through its financial problems with relatively moderate losses.
They were proven extremely wrong earlier this month when the wind turbine maker's parent, Siemens Energy, reported a loss of over $3 billion for the latest quarter and said it would likely book a full-year loss of almost $5 billion, or 4.5 billion euro.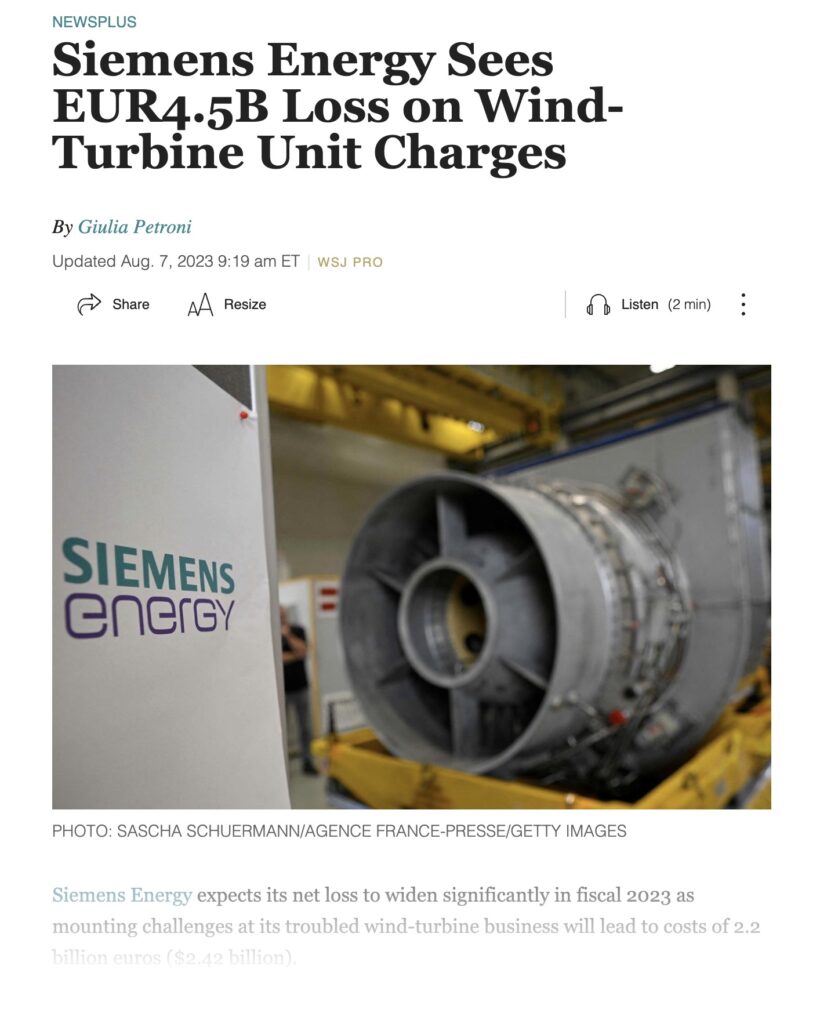 The chief executive of Siemens Gamesa, the wind turbine-producing arm of the parent company, summed things up: "We sold turbines too quickly [that] had not been sufficiently tested."
So, the wind industry is grappling with, on the one hand, significantly higher costs and, on the other, turbine failures. The only solution they seem to see as possible is more government support. And, hypothetically, higher electricity prices for end consumers to make their projects viable again.
Meanwhile, BP delivered something of a slap in the face of the wind industry by announcing it would build two offshore wind projects in the Irish Sea without any government support.
The report came out earlier this month, and Bloomberg noted in its coverage that "The move would be unusual for a market that has always relied on government subsidies for construction."
Indeed, the move would be highly unusual if it came from the wind farm industry. Yet it comes from a Big Oil major that has been raking in billions in the past 12 months thanks to higher oil and gas prices. BP can afford to invest in offshore wind without subsidies. Even if it makes a financial loss, it gets—potentially—better green credentials. A Big Oil major can afford to take a hit. Big Wind majors, it seems, cannot.
Also BP, in partnership with TotalEnergies this time, recently won a $14-billion tender for the construction of an offshore wind park in Germany. Wind power companies could not compete with that bid, it seems. It's little wonder, given their cost troubles.
The implications of these troubles may be serious. First, it would slow down the planned pace of new wind power capacity additions in Europe, jeopardizing ambitious targets. Second, it might see the wind industry squeezed on its own turf by Big Oil, which, thanks to its oil profits, can take bigger risks than wind power companies.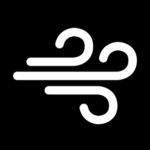 Wind Concerns is a collaboration of citizens of the Lakeland Alberta region against proposed wind turbine projects.