Wind Concerns sent out a flyer to the St. Paul community and it was a flying success. However, many have asked if we have any more copies. So we have created both image files and a PDF file of the flyer below for you to print out and distribute as many copies as you like.
Thanks for helping us to spread the word!
JPEG Version: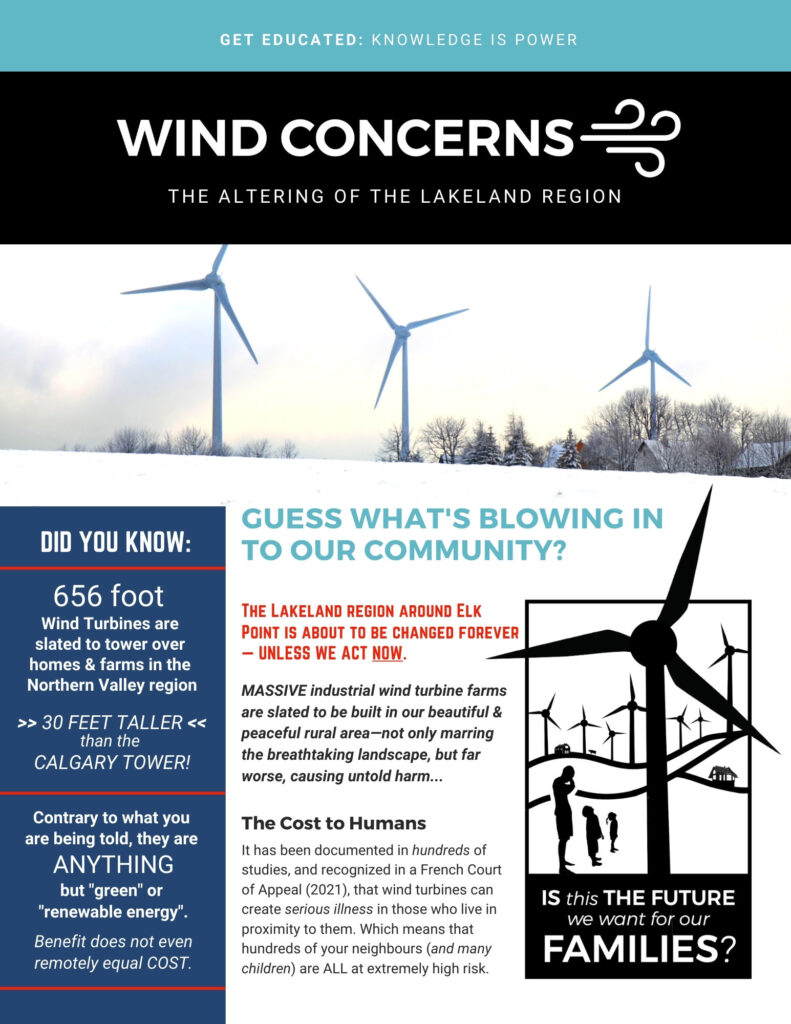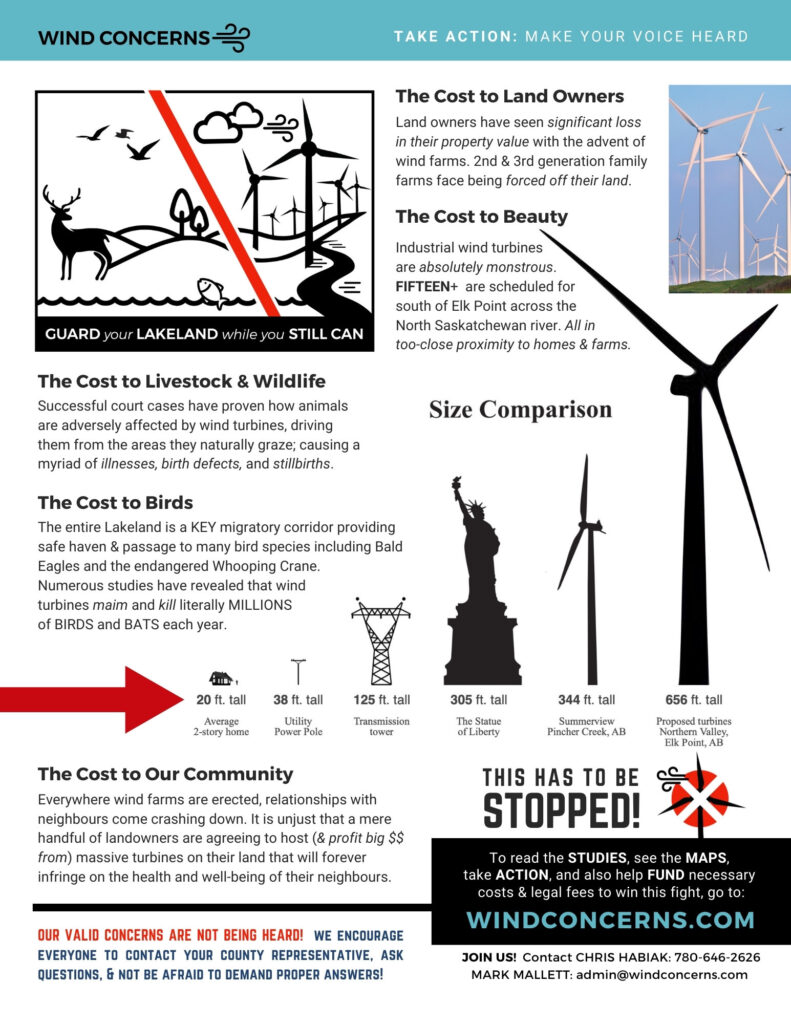 PDF Version: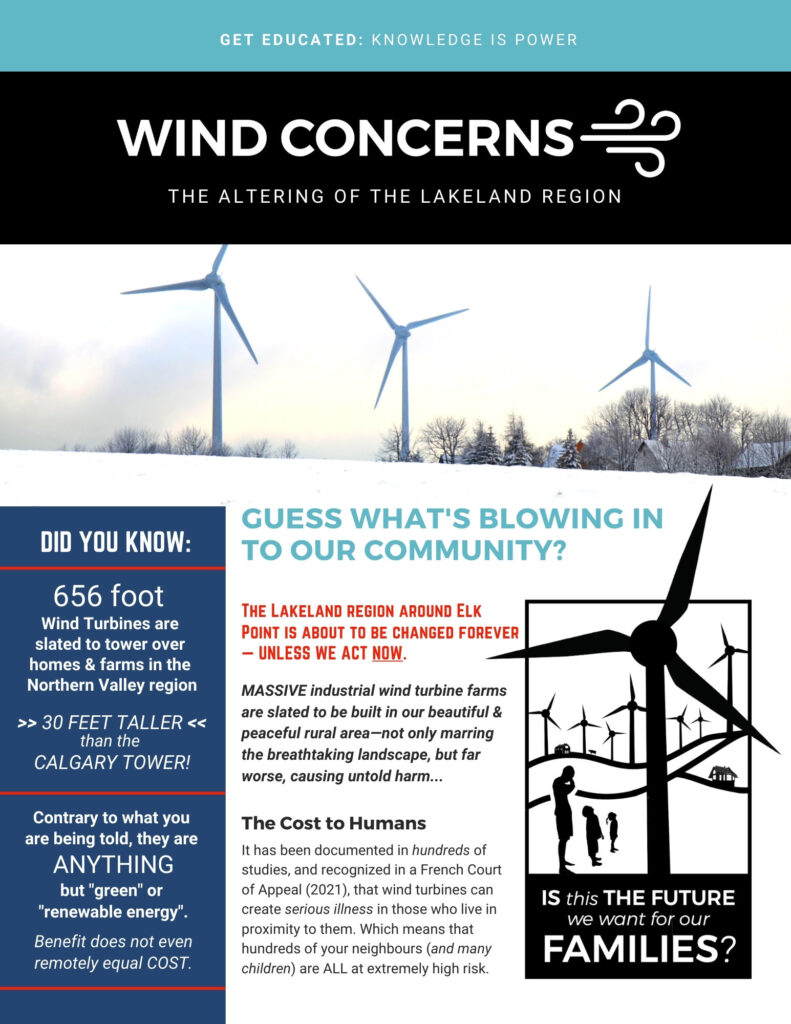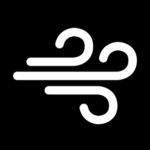 Wind Concerns is a collaboration of citizens of the Lakeland Alberta region against proposed wind turbine projects.