By Robert Bryce, November 13, 2023 at Substack. Subscribe to his substack here.
The energy transition isn't. Despite years of unending hype, hundreds of billions of dollars in federal tax credits, and some $600 billion spent on wind and solar in the U.S. since 2004, investors are abandoning alternative energy in droves.
As the Wall Street Journal noted last week, "Rising financing costs and prices for equipment make it harder to develop clean-energy projects as industry investors increasingly weigh the risks of providing capital against the benefits of reducing carbon emissions." The article continued, saying wind and solar companies are "finding it more difficult to secure financing than at any time in the past decade." It also quoted David Foley, a senior managing director at Blackstone, who recently told attendees at an energy conference in New York that, "The irrational exuberance, all the excitement about clean energy is clearly getting squeezed out."
The latest evidence of that squeeze came last Friday when Siemens Gamesa (Siemens Energy AG) announced it was canceling plans to build a $280 million wind turbine plant in Portsmouth, Virginia. That project was supposed to create 300 of those "green" jobs we've heard so much about.
These charts demonstrate the waning enthusiasm for alt-energy, particularly when compared with the performance of two prominent hydrocarbon companies and the S&P 500 Index. They show year-to-date performance.
Siemens Energy AG, the German wind energy company, is down 45%.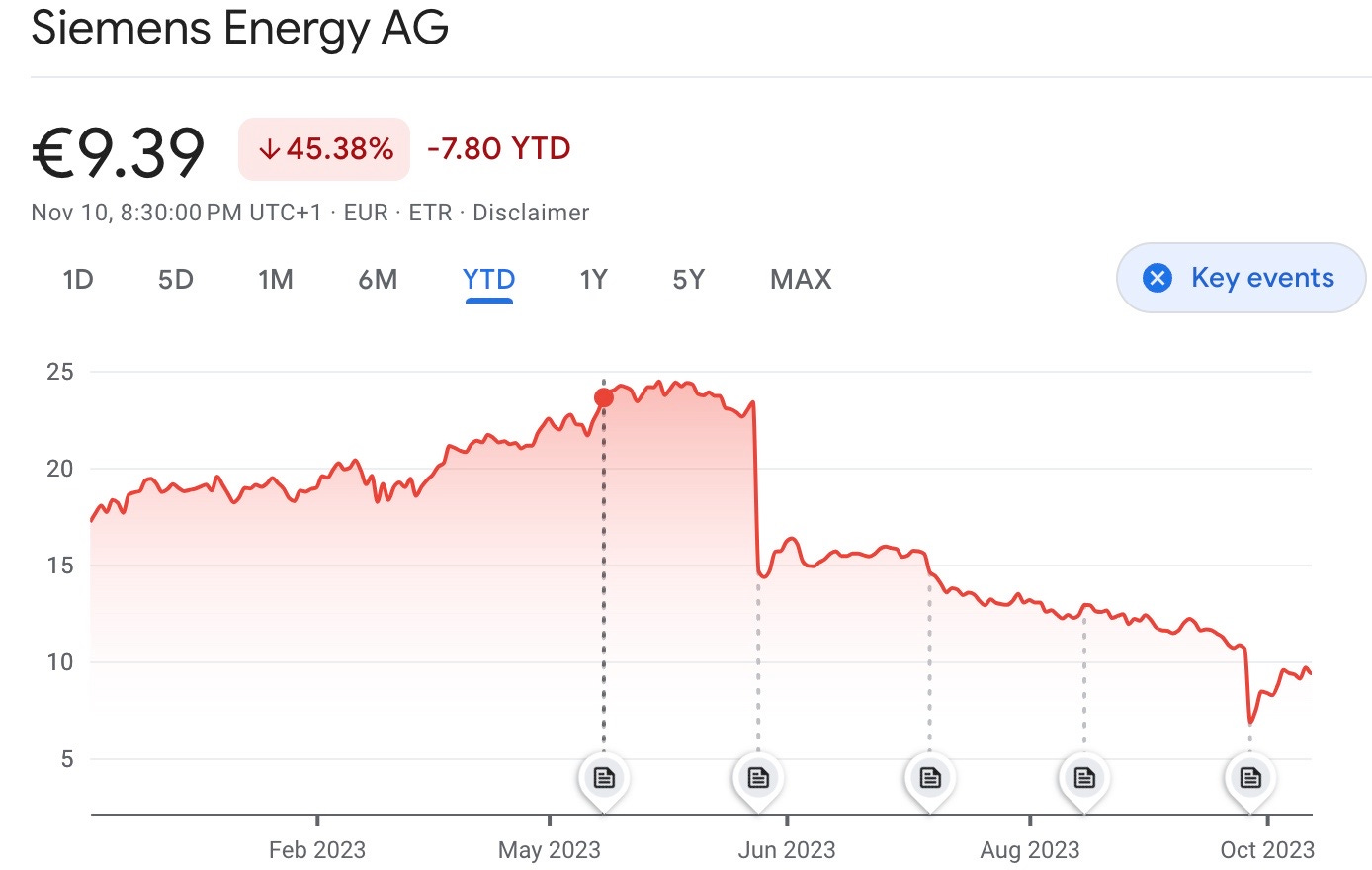 Orsted A/S, the world's largest offshore wind energy developer, is down 55%.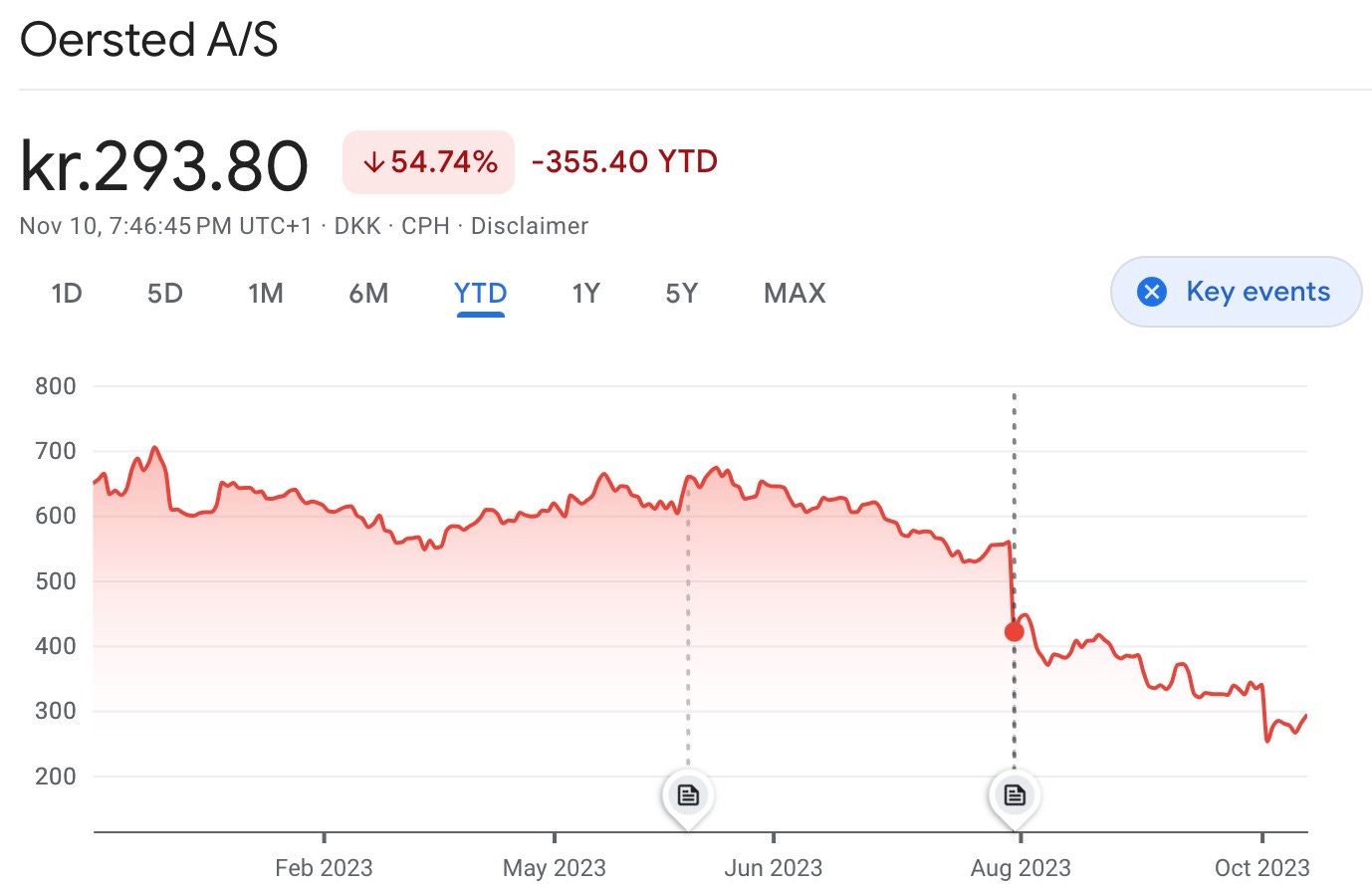 NextEra Energy Partners LP, a master limited partnership and subsidiary of NextEra Energy, the world's largest renewable energy producer, is down 67%.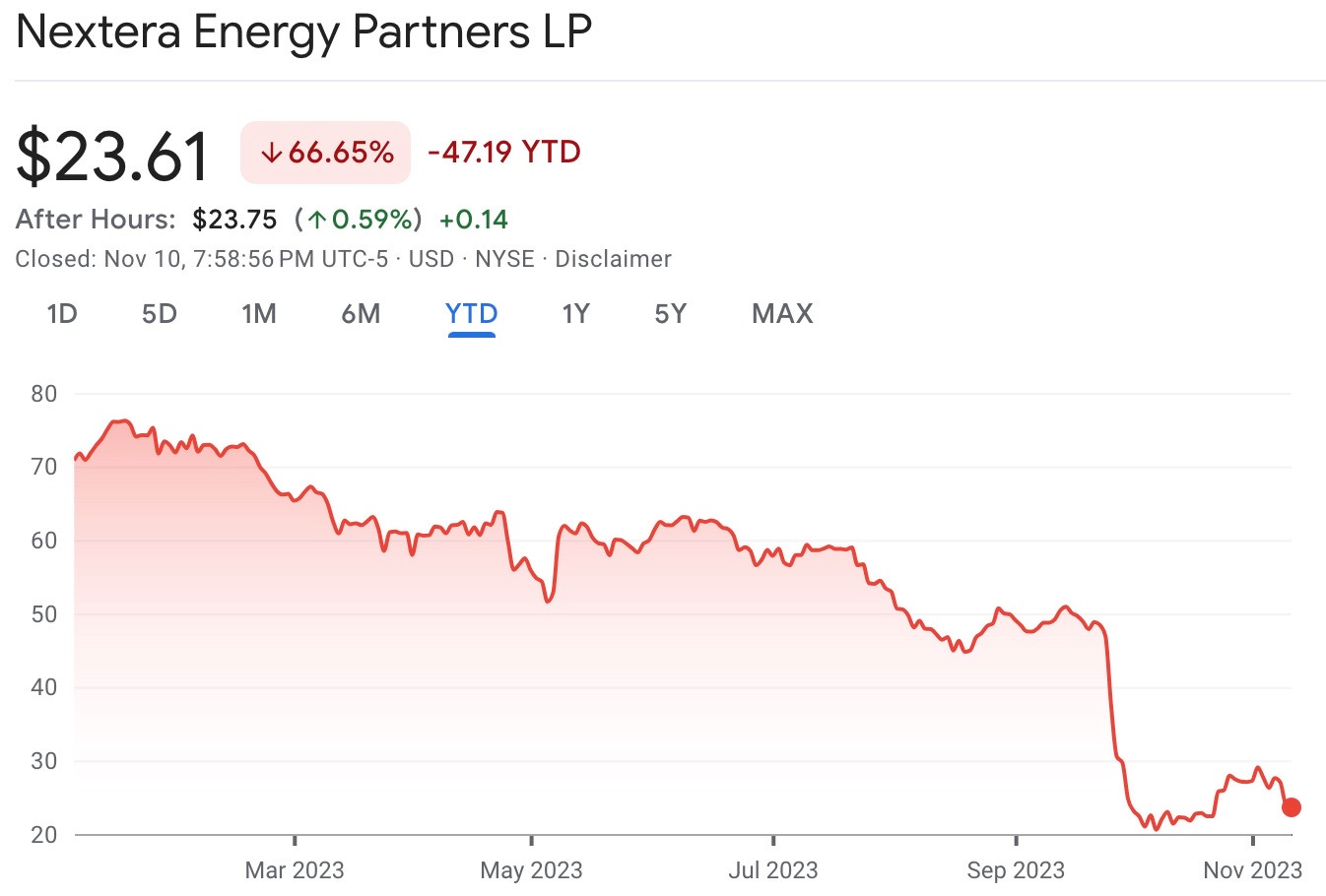 Plug Power Inc., a hydrogen fuel cell producer, filed a "going concern" notice last Thursday, saying it didn't have enough cash to fund its operations. The stock is down 71%.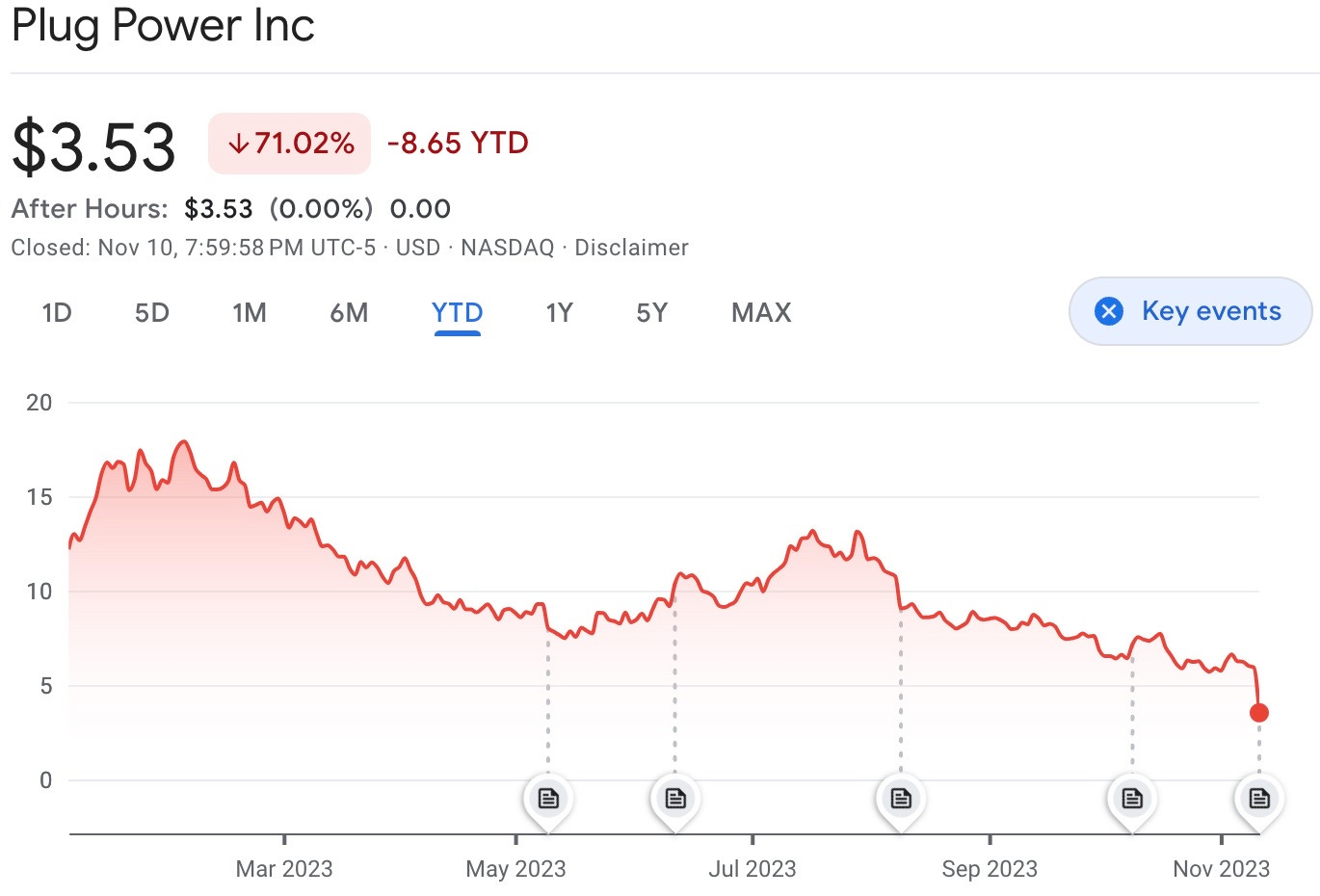 Charge Point Holdings Inc., an EV charging company, is down 70%.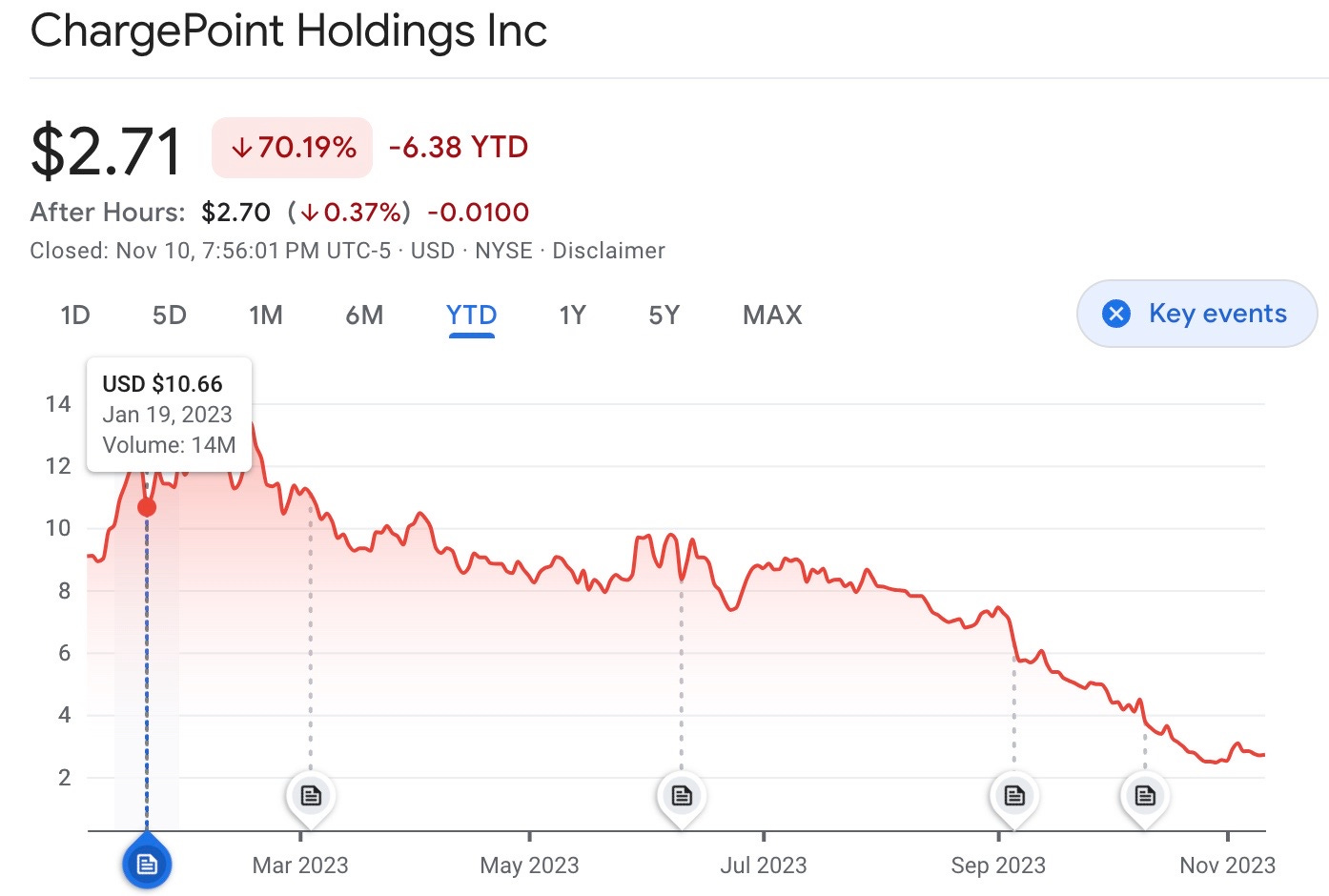 Blink Charging Co., an EV charging company, is down 72%.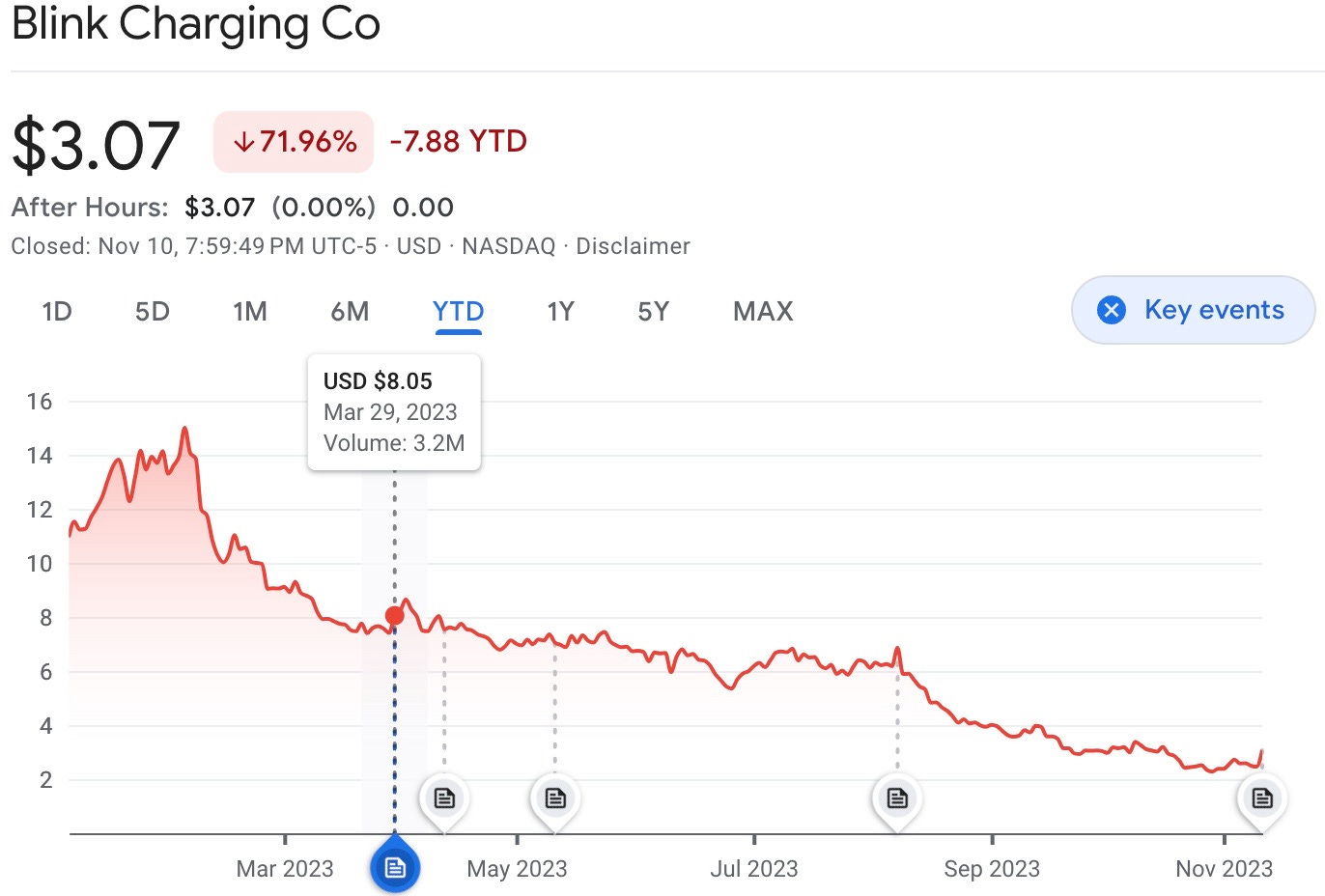 Nikola Corp., maker of heavy-duty EVs, sported a stock price of $65 in mid-2020. The stock is down 57% this year and sells for less than $1 per share.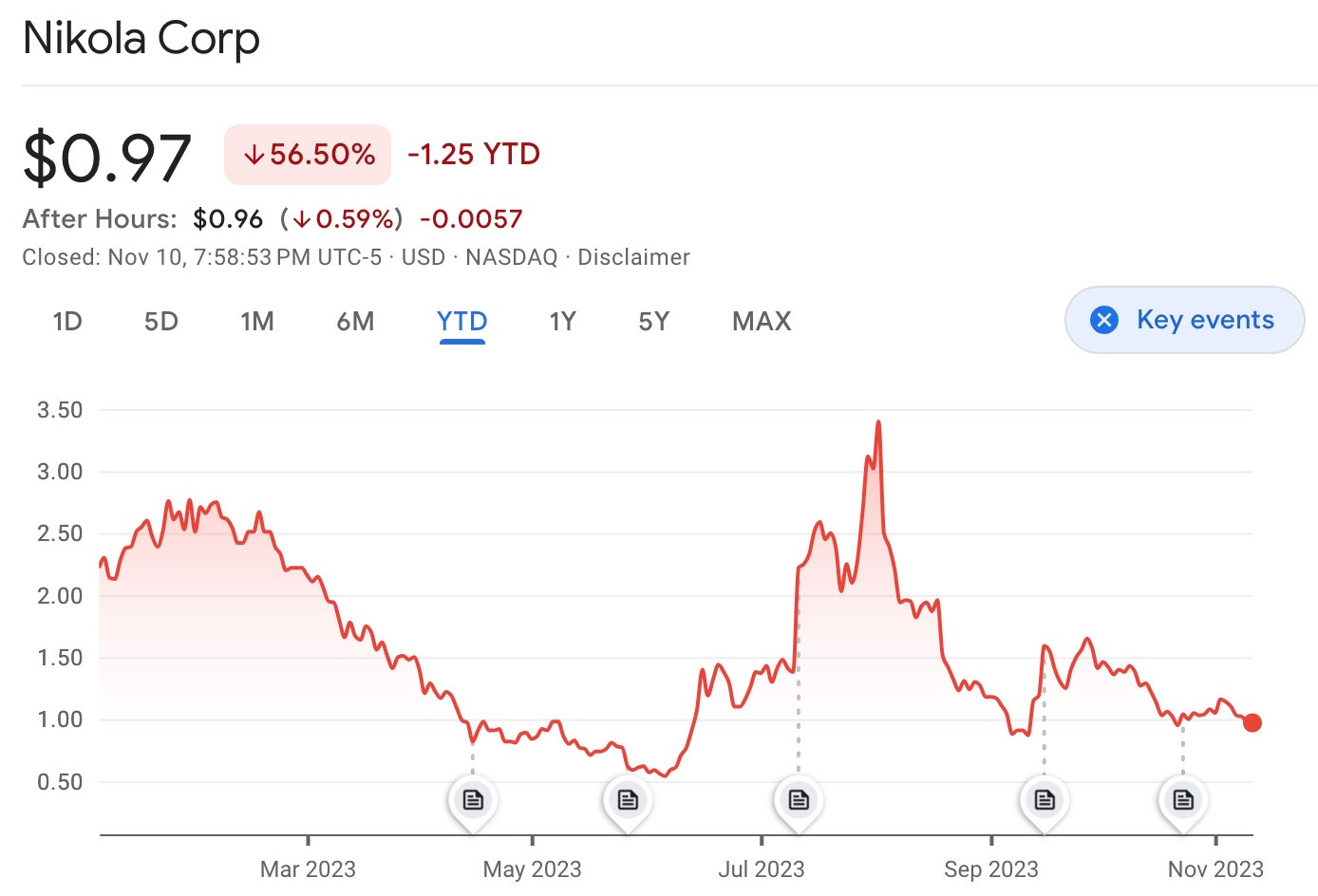 Invesco Solar ETF, which holds a basket of solar-energy companies, is down 43%.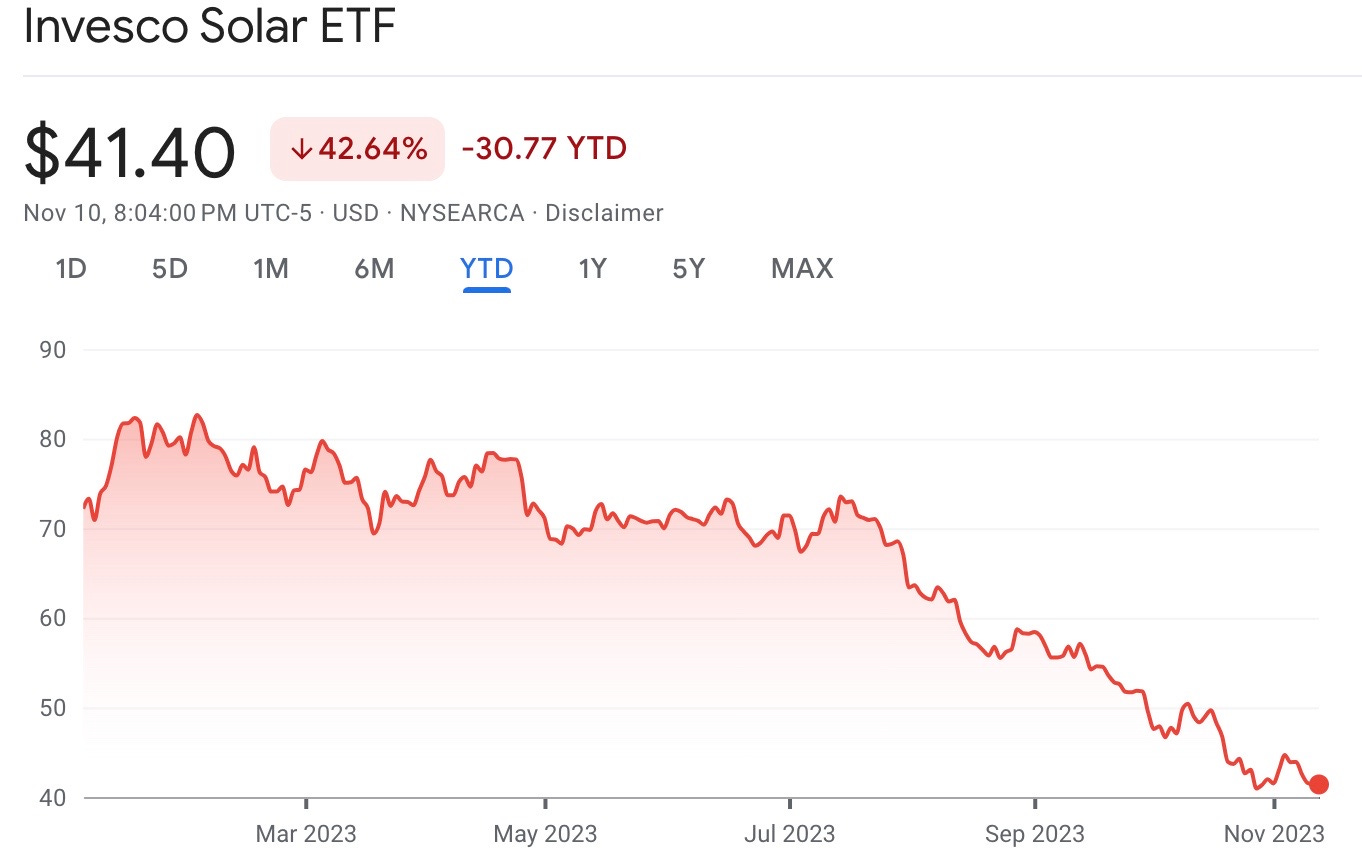 Phillips 66, a Texas-based oil refiner, is up 12%.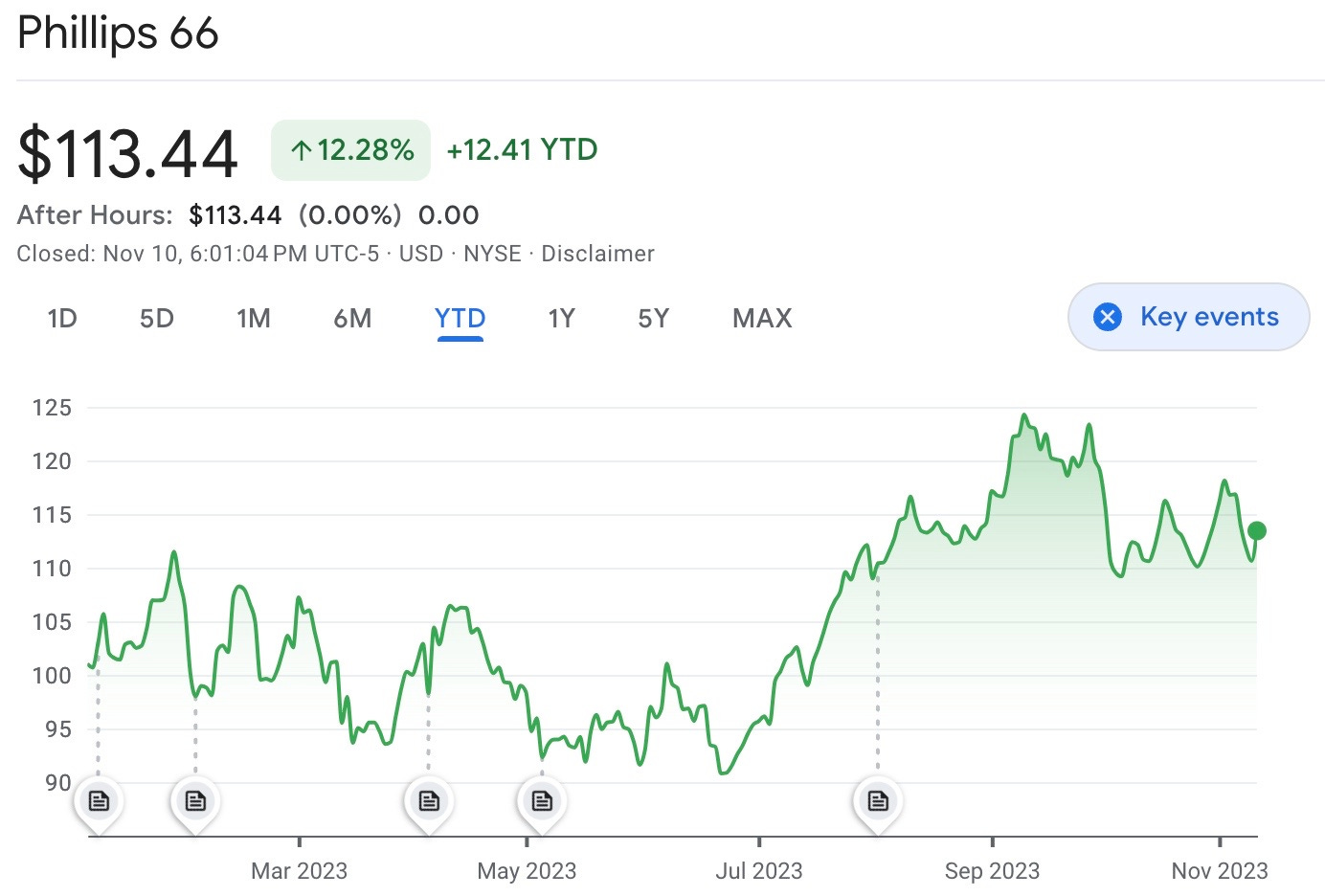 Pioneer Natural Resources Co., a Texas-based oil and gas producer that Exxon Mobil is acquiring for about $60 billion, is up 13%.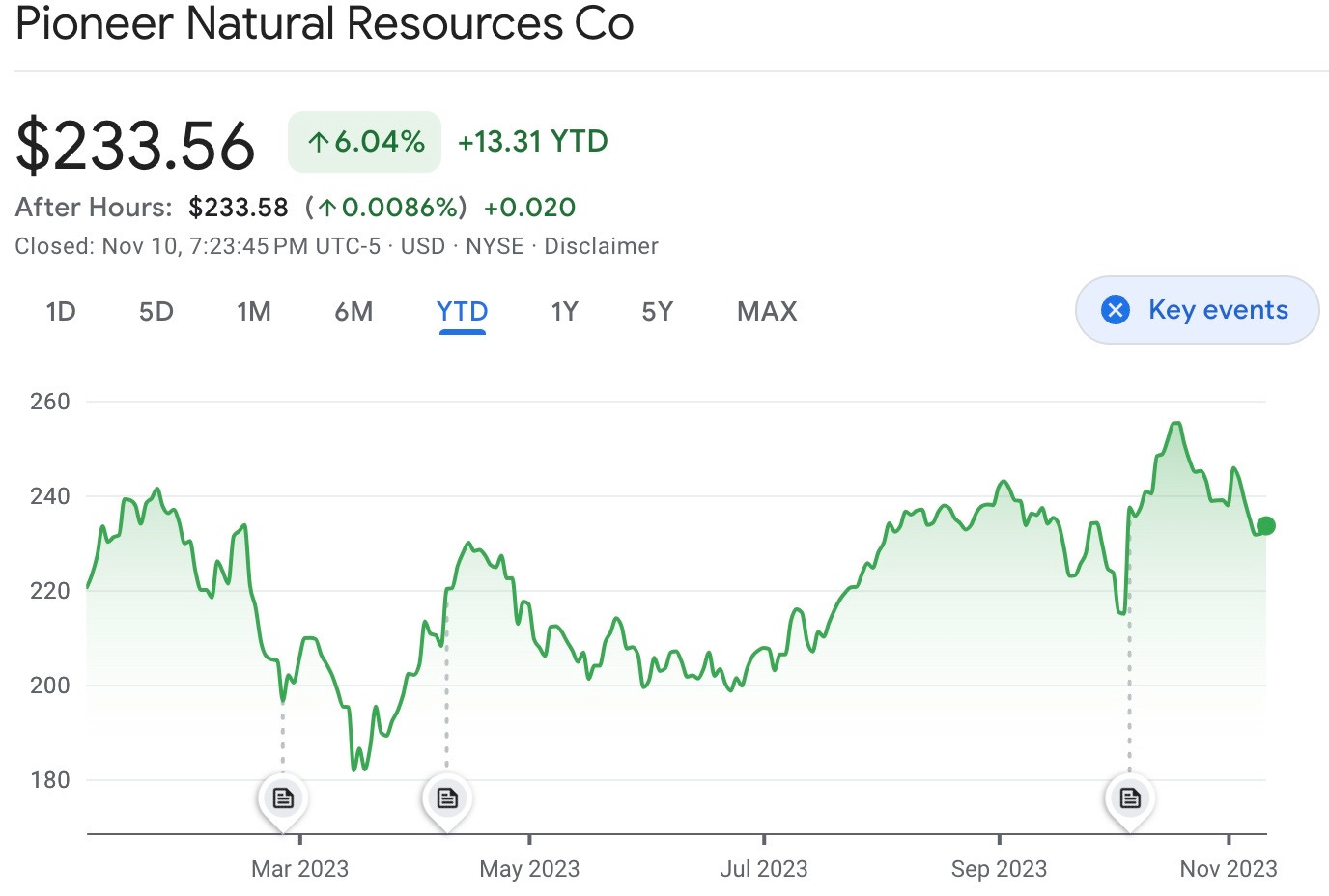 The Vanguard 500 Index keeps showing that index investing may be the savviest play. It's up 16%.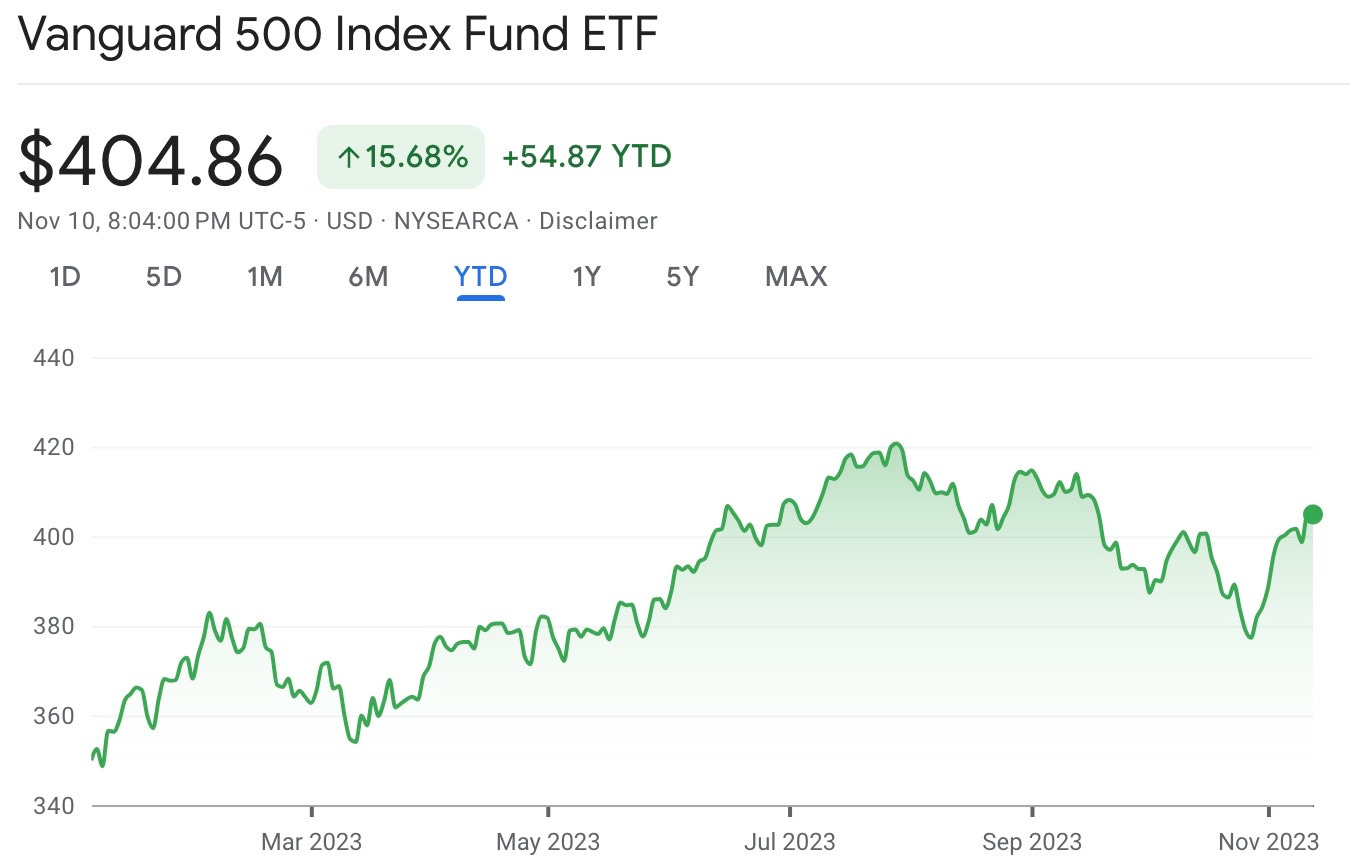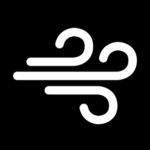 Wind Concerns is a collaboration of citizens of the Lakeland Alberta region against proposed wind turbine projects.