By Kathryn Porter at The Telegraph, October 10, 2023
The pervasive narrative about offshore wind in recent years has been that costs are falling and that wind power is cheap. But scratch below the surface and you find that things are not quite so rosy. Turbine manufacturers have been losing money hand over fist in recent years. Collectively over the past five years the top four turbine producers outside China have lost almost US$ 7 billion – and over US$ 5 billion in 2022 alone. Last year the chief executive of turbine-maker Vestas said that the company lost eight per cent on every turbine sold.
Some of these losses are down to warranty issues – this means the turbines have not performed as expected requiring the manufacturers to compensate windfarm developers and rectify problems. Privately this is attributed to the pressure for ever larger windmills which are harder to get right. Insiders now suggest that the growth in capacity per turbine has peaked, at least for the time being.
But the losses have also been driven by pricing structures designed to win market share, and aggressive windfarm developers who have refused to pay up, often while pocketing billions in subsidies. The market has started to look, if not like a Ponzi scheme, then like a house of cards built on the shakiest of foundations. Turbine producers are all busily re-negotiating contracts and insisting on better terms to stem their losses, otherwise they will simply shift to other, more profitable, activities. This is putting pressure on developers who are now going cap in hand to governments, begging for more subsidies and more tax breaks, all of which must be paid for by tax-payers or bill-payers.
To combat the growing threat from Chinese turbine makers, the EU is considering launching an investigation into China's use of subsidies to promote the country's turbine manufacturers. The EU has already imposed tariffs on Chinese glass fibre fabrics, which are used in wind turbine blades. Acting EU competition commissioner Didier Reynders has said that cheap Chinese imports could threaten European businesses. A decision on whether to go ahead with an investigation is expected later this month, despite an angry reaction from Beijing over a similar probe into electric vehicles.
Offshore wind projects have been drying up around the world. During the whole of 2022 there were no offshore wind investments in the EU other than a handful of small floating schemes. Several projects had been expected to reach financial close last year, but final investment decisions were delayed due to inflation, market interventions, and uncertainty about future revenues. Overall, the EU saw only 9 gigawatts worth of new turbine orders in 2022, a 47 percent drop on 2021.
Developers point to rising supply chain costs, but while these costs have indeed risen, they have simply deepened the losses faced by manufacturers. Those losses for the most part were already there before the Ukraine war triggered global price rises. The reason is that the sums for this market simply don't add up: governments think they are subsidising an immature technology which will eventually be self-sustaining. But after a quarter of a century of subsidies, this market is no longer immature. It just won't ever be economic until people realise that despite having operating costs which are close to zero, windfarms need to earn a lot of money to repay their very high capital costs, something policymakers are reluctant to admit because it would mean abandoning the rhetoric of "cheap renewables" and admitting that renewable energy is actually very expensive.
Certainly, until something changes businesses are now reluctant to keep building. Last month the latest round of the UK's renewables subsidy programme saw no bids at all from offshore wind developers, with only two projects from last year's round moving ahead to construction. Leading developer, Vattenfall, stopped work on its Norfolk Boreas wind farm in July, citing rising costs. A recent tender in Germany was undersubscribed – despite the target volume having been close to halved during the process, bids still came up short of capacity offered. This is by no means the first disappointing German wind auction, with bidders preferring the more commercially friendly auctions in the Netherlands.
Over in the United States, despite the massive support offered by the Inflation Reduction Act, windfarm projects are also struggling. Orsted, the global leader in offshore wind, has indicated it may write off more than US$2 billion in costs tied to three US-based projects – Ocean Wind 2 off New Jersey, Revolution Wind off Connecticut and Rhode Island, and Sunrise Wind off New York – that have not yet begun construction, saying it may withdraw from all three if it can't find a way to make them economically viable.
In August, the US government held an auction for offshore wind leases in the Gulf of Mexico which attracted almost no interest from developers. One company, RWE, made a bid for one of three lease areas and won due to a lack of competition. There were no bids at all on the other two lease areas. Analysts said companies were reluctant to bid because the states along the Gulf coast do not have requirements to buy electricity from offshore windfarms. Meanwhile, projects off New York are asking for an average 48 percent increase in guaranteed prices that could add US$ 880 billion per year to electricity prices in the state.
Long-term power contracts for the electricity produced by offshore windfarms have been cancelled, with windfarm developers paying stiff exit penalties. Developer Avangrid, a subsidiary of Spanish giant Iberdrola, cancelled its contracts for the output of the 804 megawatt Park City and the 1.2 gigawatt Commonwealth Wind projects. It plans to re-bid these projects in future auctions, but for now they have been terminated. Shell, Equinor and Orsted have all also sought to cancel or re-negotiate similar contracts, while the Ocean Winds-Shell project, SouthCoast Wind, agreed to pay US$ 60 million to cancel contracts with Massachusetts utilities.
Over in North Carolina, Duke Energy has dropped offshore wind altogether from its latest long-term energy plan, favouring nuclear, solar, and onshore wind. Duke has also committed to only close existing power plants once replacements are in operation, hoping to mitigate the grid instability that has plagued parts of the country in recent years.
All of this is putting President Joe Biden's ambitions of building 30 gigawatts of offshore wind along the US coast by 2030 at risk, with many analysts believing these targets will simply not be met. The targets have been driven in part by a desire by Northeastern states to move away from fossil fuels – New York, for example, has a goal to power its grid with 70 percent renewable energy by 2030.
To read the whole article, click here.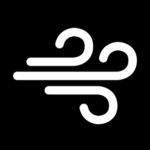 Wind Concerns is a collaboration of citizens of the Lakeland Alberta region against proposed wind turbine projects.