Just as quickly as the Alberta Utilities Commission (AUC) called for a "pause" on August 3, 2023 in the approvals of major renewable energy projects like wind and solar, they have announced it's going to be business as usual after all. In a recent announcement, the AUC said it will continue to process applications for renewable energy, up until the point of approval, and under previous rules at that.
The response from concerned citizens across the province was swift and unequivocal.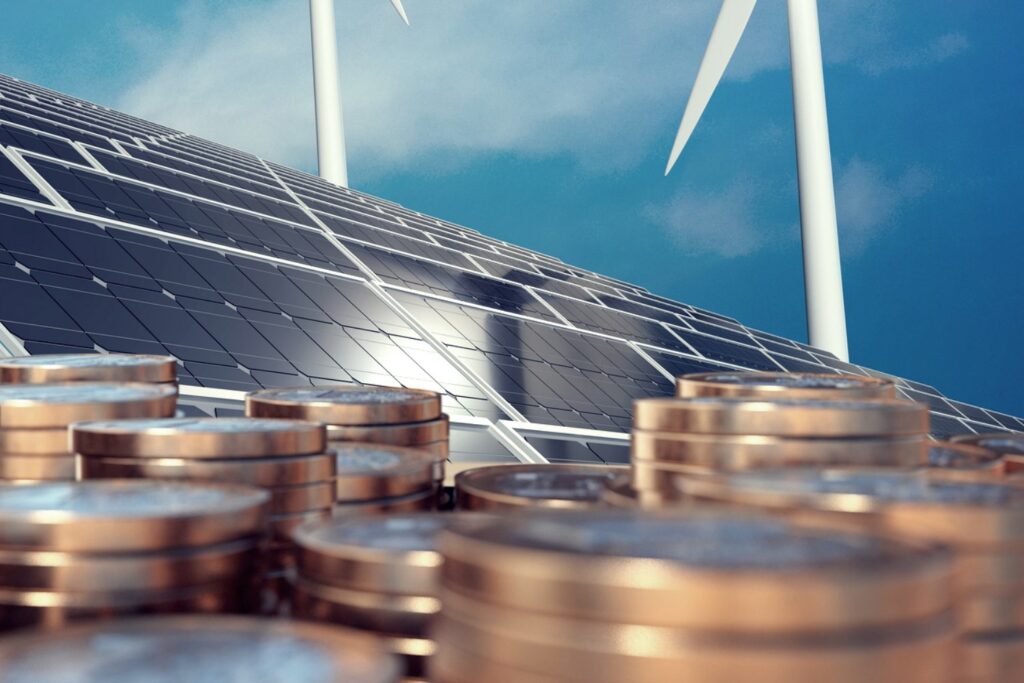 "The reason for the pause, requested by the AUC in the first place, was to conduct an inquiry into how renewable energy is being implemented," says Wind Concerns (WC) Editor in Chief, Mark Mallett, who is also a representative of the over 50 families in the Northern Valley near Elk Point, Alberta who are opposing an industrial wind plant planned for their area. "Their own press release states that the inquiry is in 'direct response to… concerns raised from municipalities and landowners related to responsible land use and the rapid pace of renewables development.' However, to now proceed under the same rules, without even reviewing those rules, is utterly absurd and contradictory."
"We're pretty sure the green corporations lined up for billions in federal subsidies couldn't be happier with this decision."
The AUC had asked stakeholders to respond by August 18, 2023 with how the inquiry should proceed with one of three options: a complete cessation of processing applications, partial abeyance, or third, to continue processing new and existing applications to the point of approval. The AUC said they received nearly 600 stakeholder responses and chose the third option. But Chris Habiak of Wind Concerns said it's nonsensical.
The AUC asked for the pause to review what has been shown to be a flawed process. But now they are continuing to process applications under the same flawed process, which is completely illogical.

Chris Habiak, Wind Concerns, Advisor
Angela Tabak is Chair of a group fighting against a wind project proposed on the threshold of Waterton National Park, known for its incredible scenic mountain views. She was also stunned by the AUC's announcement.
We are extremely disappointed in the Alberta Utilities Commission's decision to continue accepting new applications for renewable energy projects during the Alberta government's moratorium period. This decision weakens our confidence in the purpose of and possible positive outcomes of this moratorium.

Angela Tabak, Riplinger Wind Concerned Citizens Group, letter to WC, August 23, 2023
Tabak says they have witnessed serious flaws in the current legislation surrounding the siting and approval of renewable energy projects in Alberta — flaws that threaten areas that are internationally known for their biodiversity, sensitive ecosystems, migratory birds and bats, wildlife, pristine landscapes, prime agricultural land and tourism. She said it's "illogical" for the AUC to continue processing applications until there is an appropriate review. Representatives of the proposed wind farm near Peace River agree.
Despite the Premier and the AUC acknowledging a flawed process, the AUC has chosen to continue processing applications. I find this decision to be completely disappointing and a waste of time.

Dorine Dentinger, Smoky River Wind Concerns, August 23, 2023
"The reason for the pause was to provide a platform for citizens to express their opinions, concerns, and suggestions," says Darcy Fischer of the same group opposing a project for 27 massive industrial turbines. Residents there have already experienced a drop in property values with just the rumor of a wind project going up (see Property Punishment).
If, however, the perspectives of the people and their voices are not being heard, it raises a question about the true purpose and effectiveness of the pause.

Darcy Fischer, Smoky River Wind Concerns, August 23, 2023
Former MLA of Bonnyville-Cold Lake-St. Paul, David Hanson, has been a vocal critic of the regulatory body.
The AUC process isn't working, especially for land owners concerned about property values, environmental impacts, and so forth. The regulatory body clearly needs to be rethought at this point.

David Hanson, Comment to Wind Concerns, August 23, 2023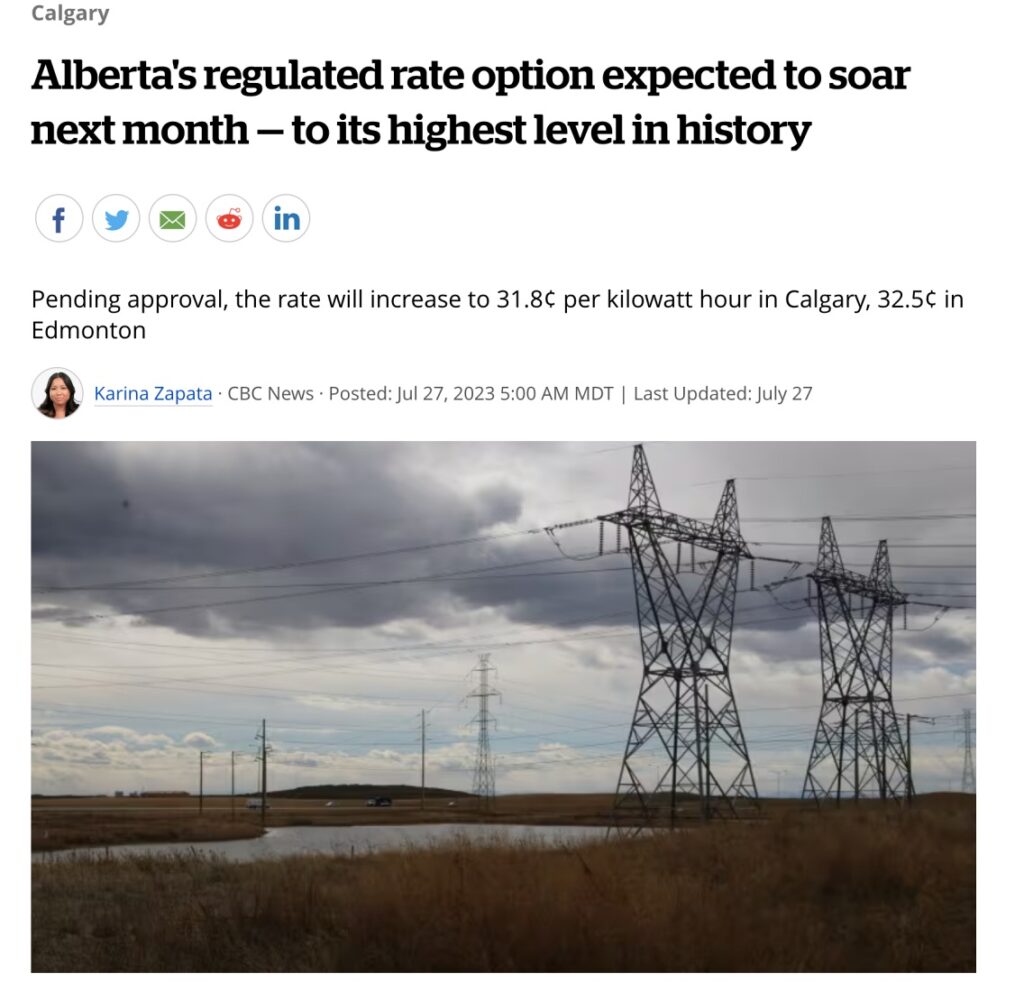 "These are many of the same concerns that Premier Danielle Smith has raised this past year, not withstanding that renewable energy has contributed to skyrocketing power rates," notes Mallett, "But the AUC, choosing to forge ahead, is a slap in the face. The Premier has raised critical issues, both economic and environmental, that must be addressed — so why is the AUC essentially 'business as usual' up to the point of approval? Our concerns aren't with the ink they use to rubber stamp green energy but the process leading up to that."
We have reached out to MLA Scott Cyr, who represents Northern Valley residents, for comment. He is out of office but we are told a response is forthcoming.
Wind Concerns also spoke to a farmer who agreed to have wind turbines erected on his land in east-central Alberta. Having gone through the entire process, front to back, he feels the AUC's decision to continue processing applications during the moratorium is the wrong direction. Due to a non-disclosure agreement with the energy company, he wishes to remain anonymous:
There needs to be regulations changed and these need to be reviewed before you process applications according to old guidelines. I'm guessing that the AUC thinks the whole moratorium will just blow over. But as an Albertan on the receiving end of the outcomes, I can tell you that the entire process needs to be reviewed.

Anonymous, August 23, 2023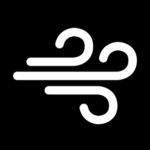 Wind Concerns is a collaboration of citizens of the Lakeland Alberta region against proposed wind turbine projects.