Elemental Energy announced that they will be hosting an "open house" on July 18, 2023 from 5 – 8pm at the Seniors Recreation Centre in Elk Point. They are inviting the public to 'meet the Elemental team and to learn about the proposed project, including our plans moving forward,' says their notice in the local newspaper.
Wind Concerns represents over 50 families in the Northern Valley who are opposed to the project, which would be erected among their acreages and farms and directly on the "summer grounds" of the endangered Whooping Crane. Three public meetings were held by Wind Concerns drawing large crowds who objected to the industrial offshore-sized wind turbines. Objections raised included historical experience, studies, recent court cases, and new papers on the harmful effects of wind turbines on humans, animals, property values, and the environment. The families agreed to band together, contributing to a legal fund and hiring the services of environmental firm, Willms & Shier, to help terminate the project.
"Elemental Energy wants to come shake our hands at this meeting and tell us what a glorious project this will be for our community," says Wind Concerns Editor in Chief, Mark Mallett. "But this is 2023. We have the experience, testimonies, studies, and ongoing research of several provinces, states, and nations that show not only the adverse effects on the environment and the people and animals who live among them, but the ridiculous notion that wind turbines are somehow 'saving the planet.' They use an incredible amount of fossil fuels to build and increasingly hard-to-find metals like copper; they destroy the land where they are erected; they are anything but reliable and often require diesel generators to power them when the wind isn't blowing. They have been shown to drive up energy prices, not lower them, such as we see in Britain, Germany and Ontario. Ironically, they actually increase C02 emissions and surface warming and are contributing to the decimation of the Amazon forests. Contracts are unfair to landowners in the long term. And wind energy is ultimately about the trade and sale of "carbon credits" between energy companies — a money-making scheme on the backs of rural communities. Maybe city folk have been duped by their propaganda, but not the citizens of Elk Point."
Earlier this year, Northland Power cancelled their wind project proposed north of Elk Point after residents banded together to reject the project.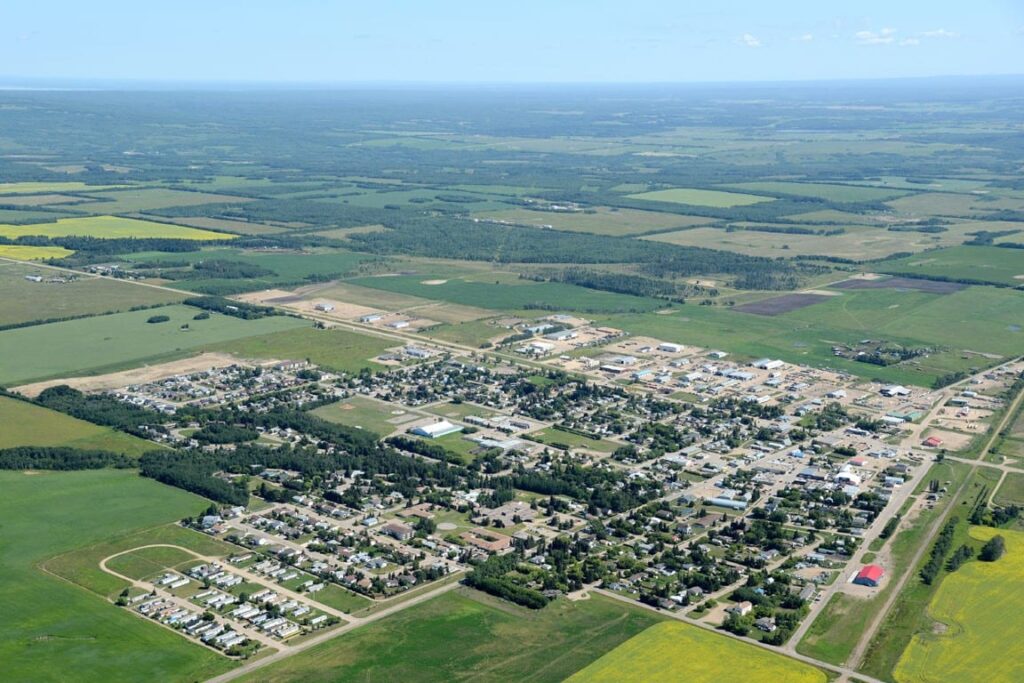 Mallett is encouraging residents to attend the July meeting to voice their respectful dissent and non-cooperation with a project they were never asked about, and that will severely disrupt their region not only with heavy construction but long-term negative impacts.
"We also want to send a strong message to the new Premier of this province that we expect her to back her campaign words with concrete action, refusing to allow prime agricultural and sensitive wildlife regions like this to be abused by these energy companies." The North Saskatchewan Watershed Alliance states on their website that this region along the river is "soil… well-suited for agriculture." At the Spring Convention of Rural Municipalities earlier this year, Premier Danielle Smith stated:
I'm supportive of solar and wind projects where they make sense. But I can tell you from conversations with people in my own community that putting solar panels on prime agricultural land does not make sense.

Spring convention of the Rural Municipalities of Alberta (RMA), March 22, 2023; ctv.ca
"Citizens across this province are becoming impatient with the failed "green experiment" taking place in their backyards," says Mallett. "We aren't opposed to renewable energy that makes sense, and this doesn't make sense. Everyone from PhD's to environmentalists are awakening to the insanity of turning agricultural land into a junkyard of wind turbines that only work part of the time. But the climate is so politically correct right now, the media won't do their jobs, the municipal councils are looking at the dollars and not the people they represent, and the politicians are mostly silent."
"But the citizens of the Northern Valley won't be silent, especially on July 18."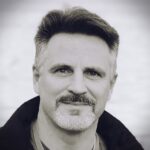 Mark Mallett is a former award-winning reporter with CTV Edmonton and an independent researcher and author. His family homesteaded between Vermilion and Cold Lake, Alberta, and now resides in the Lakeland region. Mark is Editor in Chief of Wind Concerns.